The IntesisBox Gateway has been specially designed to allow bidirectional control and monitoring of all parameters and functionalities of LonWork devices from a Modbus BMS, SCADA, PLC or any other device working as a Modbus Master.
The aim of this integration is to make accessible signals and resources of any LON based system from a system capable of "talking" Modbus protocol.
IntesisBox allows integrating LON devices, into a supervision/control/automation system "talking" Modbus (PLC, SCADA, Controller…), and in general into any device or system with a Modbus master (TCP or RTU) interface.
For this, IntesisBox acts as a LON device in its LON interface, reading/writing points of other LON device(s), and offering these point's values of other LON device(s) through its Modbus interface. The readings into the LON device(s) performed by IntesisBox are by continuous polling.
I'd like to inquire about the LonWorks to Modbus Gateway for 3000 points and 128 devices (discontinued) IBOX-MBS-LON-B. Please provide me with a quote for this product.
Specifications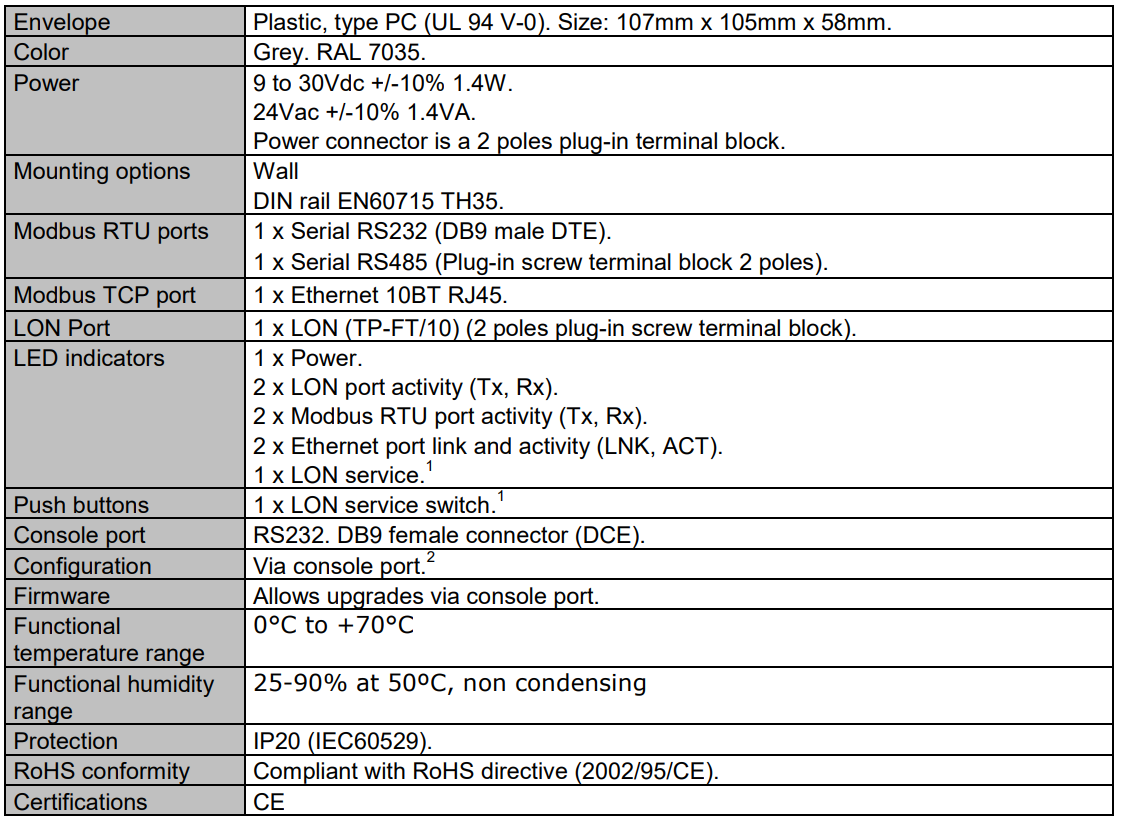 Dimensions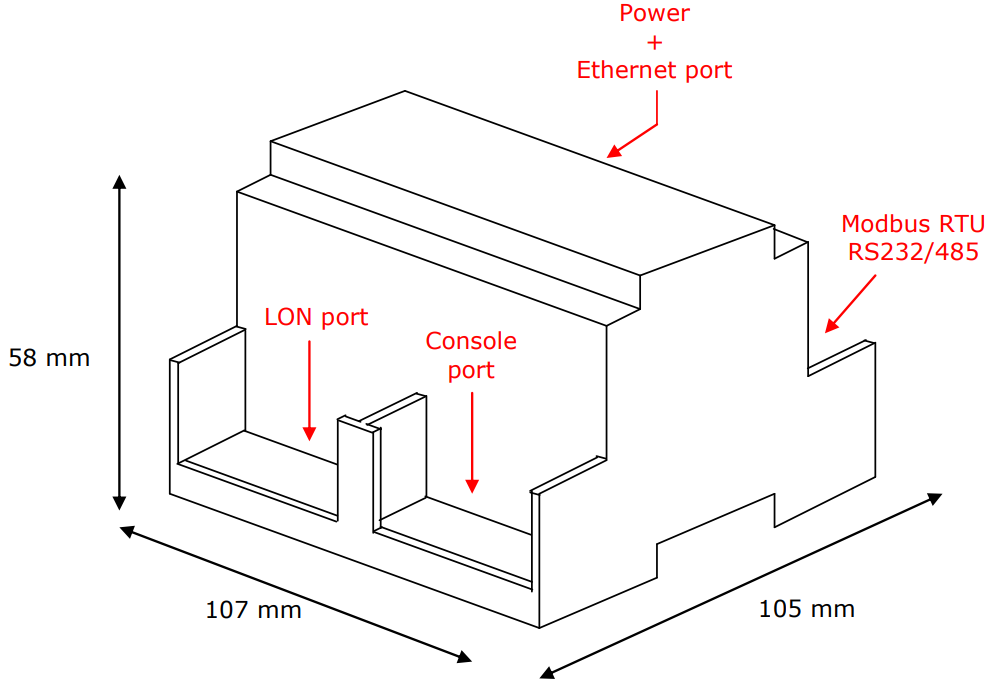 Recommended available space for its installation into a cabinet (wall or DIN rail mounting), with space enough for external connections: