Are You Speaking to a Bot or a Human?

When I decided to write this article, I thought this would be easy! Ha! This is an almost impossible task. There is no easy answer. Be grateful that most bots are still so dumb they are easy to recognize.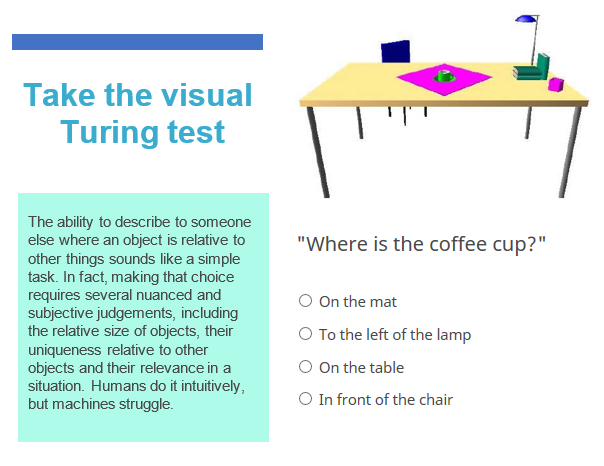 Read More: https://www.newscientist.com/article/visual-turing-test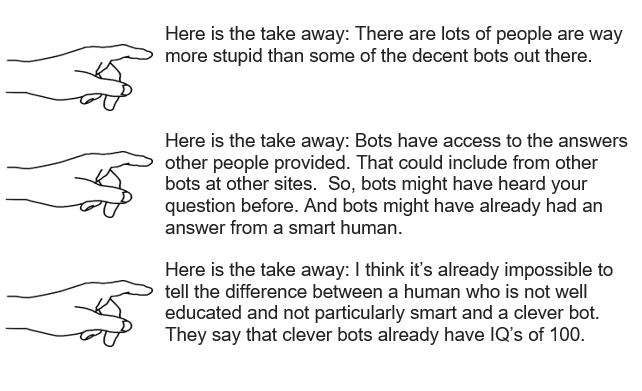 If you are too conceptual in your questioning you eliminate a lot of humans because only a limited percentage of good conceptual reasoning.
If you are not well educated it will be hard to ask original questions or to reconfigure questions to have original elements.
Most humans are ethical. Hopefully, most corporations are too.
Ask the Bot – are you human ?. They will probably tell you the truth.
A Pretty Decent Bot - Try It!



https://www.pandorabots.com/mitsuku/