Metasys N2: Gateways, Loggers, Tools
Intro to Metasys N2
Metasys™ N2 is a non-proprietary (open) master-slave communication architecture created by Johnson Controls Inc. (JCI) that was used to bring together building automation devices onto the JCI Building Management System (BMS). This protocol was an integral part of JCI building automation controllers. It provided an effective means to control multiple devices and collect data over the traditional IO method.
The Metasys protocol is used in many industries especially large-scale buildings that benefit from automation both in ease of use/reduced personnel and energy cost savings. It is primarily applications are:
Elevator controls
Building lighting control
Building security system control
Control of heating and air conditioning systems

Want to protect your old N2 device investment? We have solutions that allow you to make foreign devices appear as N2-Open devices. We support over 200 different protocols. Every one of them can be converted to N2. This gives you the ability to integrate a large number of fire alarm panels, gensets, HVAC equipment, sensors, PLC's and many other devices.
The Metasys N2 QuickServer (QS) is a high-performance, fully configurable, and cost-effective protocol gateway for integrating any Metasys N2 System. The Gateway comes basic (250 points) and enhanced (500 points) and can connect to serial (RS485 and RS232) and Ethernet ports. Chipkin knows this protocol to source code level – get expert support (Level 1,2) and configuration from day 1.
We carry a wide selection of Metasys N2 gateways that can convert to over 150 different protocols. For a list, please click here. Or Contact Us for a free consultation or quote.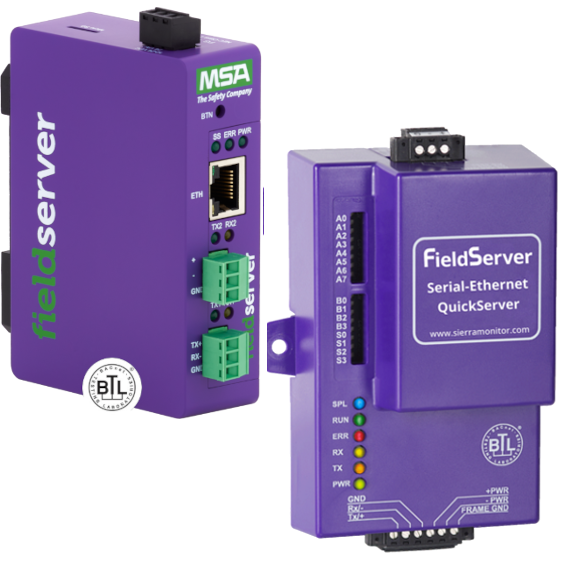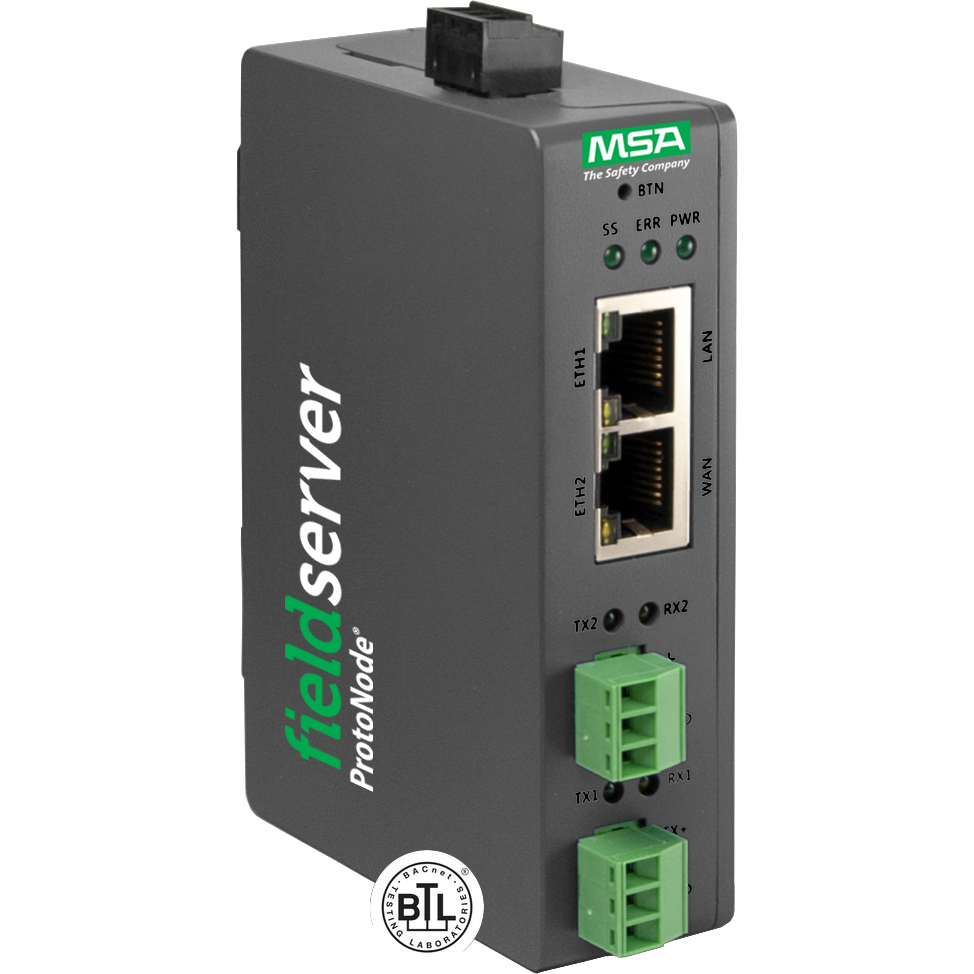 The Dual Ethernet Port QuickServer is the premium secure QuickServer for those needing the best and most secure networks. Besides being capable of handling everything that the classic QuickServer and the QuickServer can handle, it also contains 2 Ethernet ports, can convert up to 10,000 points and has a lot of new security features. It supports 1 RS-485/RS232 Port, 1 RS485 Port, and two Ethernet ports.
With two Ethernet ports, the dual-port QuickServer allows data to move seamlessly across disparate subnets allowing seamless integration with maximum security. Interested? Read More!
The FS-B3510 is one of the FS-X30 Series FieldServers designed to meet the needs of any system integrator. The FS-B30 Series brings together the powerful FieldServer driver library with state-of-the-art gateway design. It supports 1,000 points which can be updraged to 10,000 allowing it to easily handle just about anything with no slowdown in performance.
Chipkin provides Metasys N2 gateways for a wide variety of conversions. For a list, please click here. Or, Please Contact Us for a free consultation.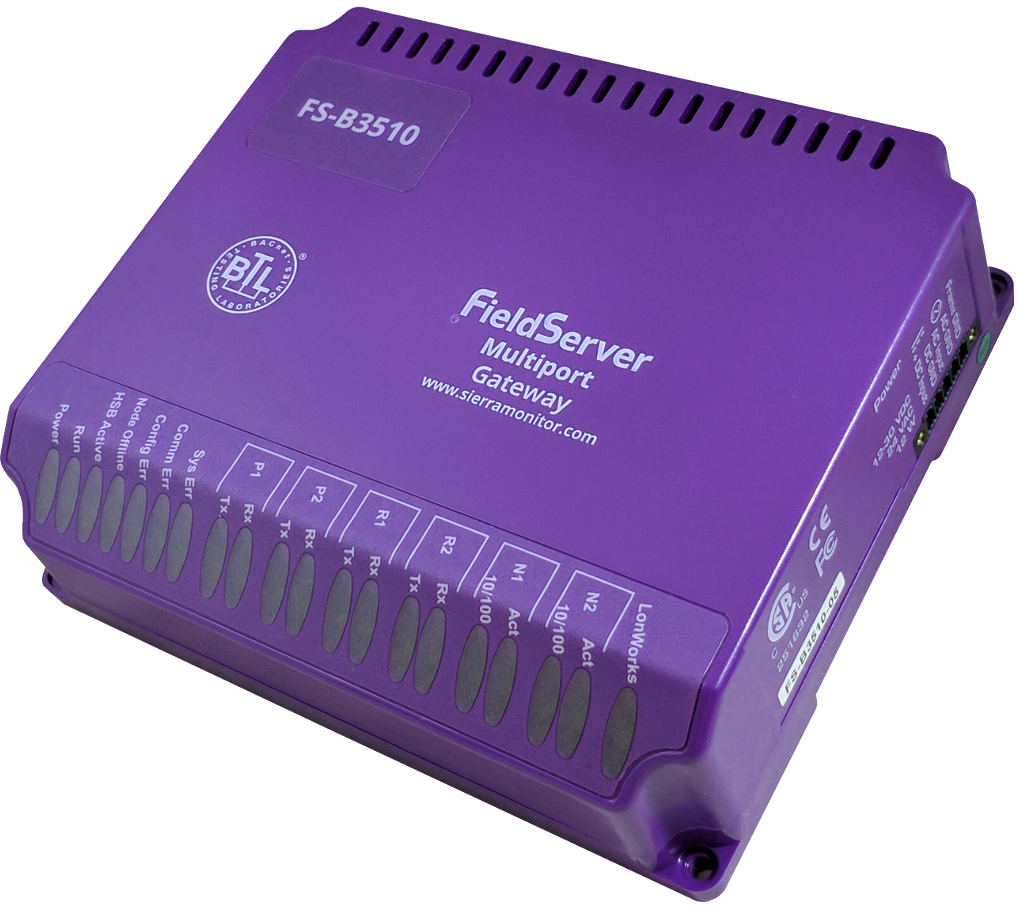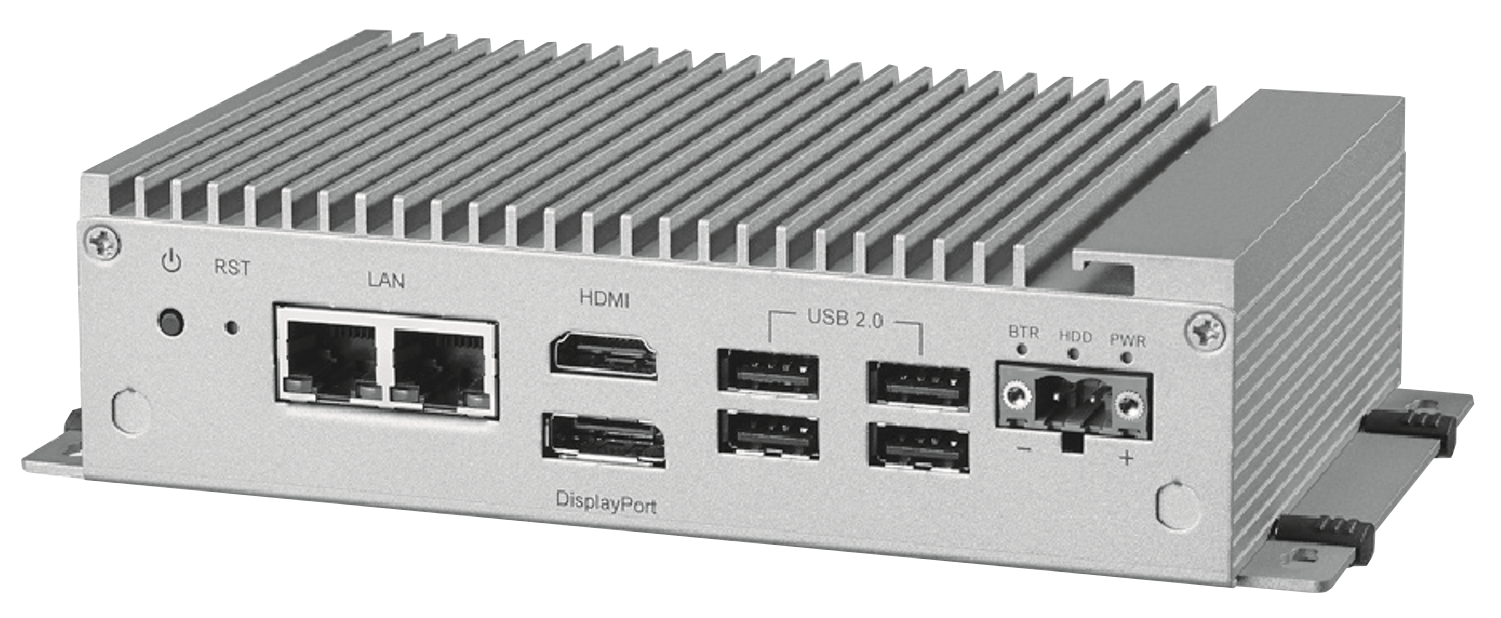 The S4 Open: BACnet-N2 Router is a fully automated and extremely powerful device to integrate Building Automation systems. It is truly amazing to see how much engineering effort can be saved by this automated device. The BACnet-N2 Router is the gateway to handle complicated Metasys® N2 integrations.
It enables seamless BACnet integration with N2 networks, Ethernet compatibility, and introduces cost saving in virtually every upgrade, maintenance, or replacement on the N2 bus.
The S4 gateways are specialized for implementing BACnet and OPC devices. Please Contact Us for more information.
Ability to bring many N2 buses in a large complex building into one virtual N2 Network©. The S4 Open Appliance acts as the bus master for each Bus and allows independent adjustment of polling rates and other parameters.
Standard vendor tools are used to configure N2 devices on each N2 bus.
Automatically locates and identifies new devices and their Process Points on the N2 bus.
All points on all N2 busses are displayable through the management console.
N2 interfaces can be extended over Ethernet - TCP/IP connections
N2 interfaces can be extended over wireless connections
Filtering and point mapping allow you to expose only a subset of the active points to upstream supervisory controllers (NCM, N30, FX, or Metasys Extended systems) through the Virtual N2 Network©.
Metasys N2 Block Diagram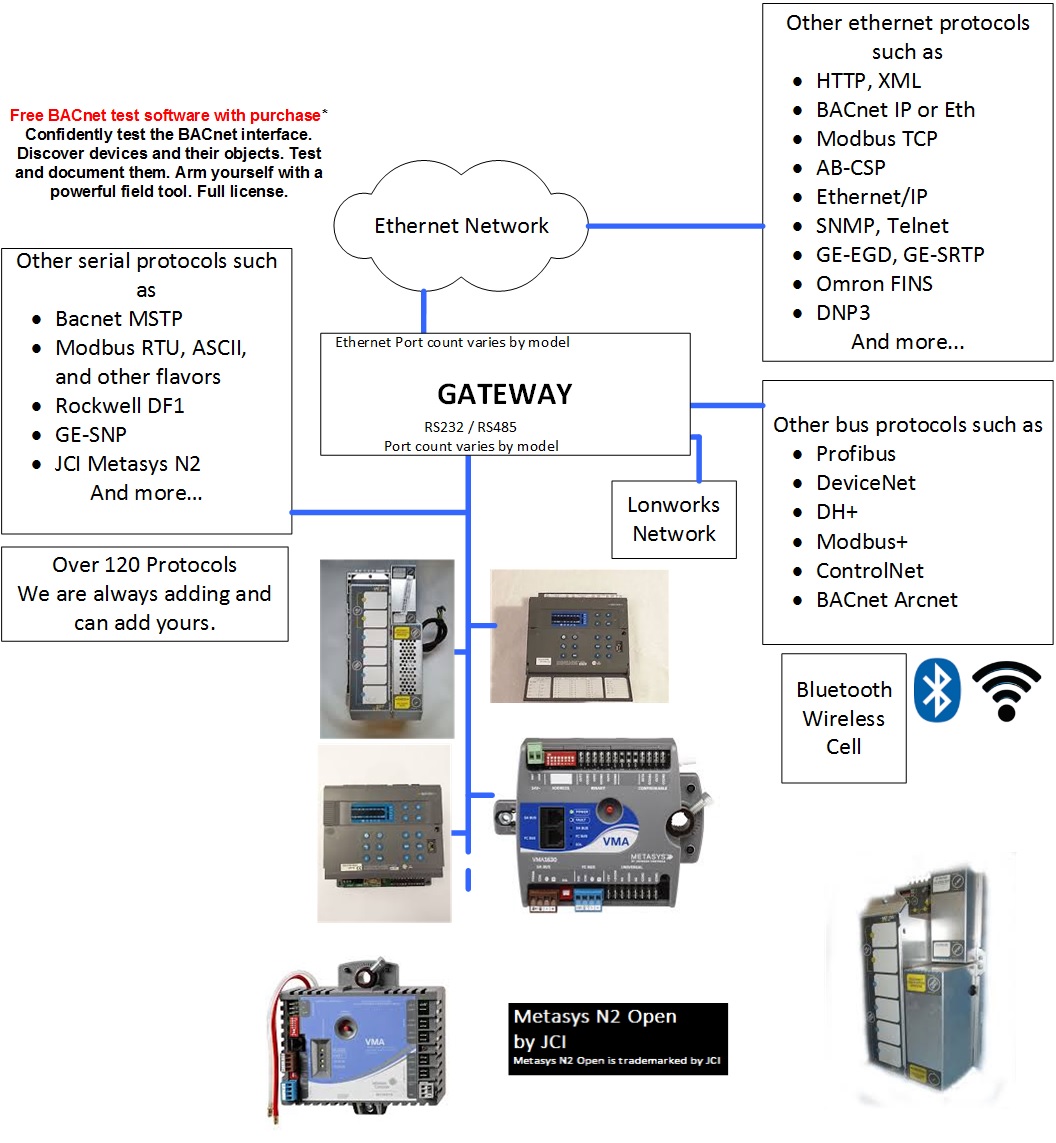 Metasys by JCI is has a large number of products and applications with a vast number of specialized terminology. Read more...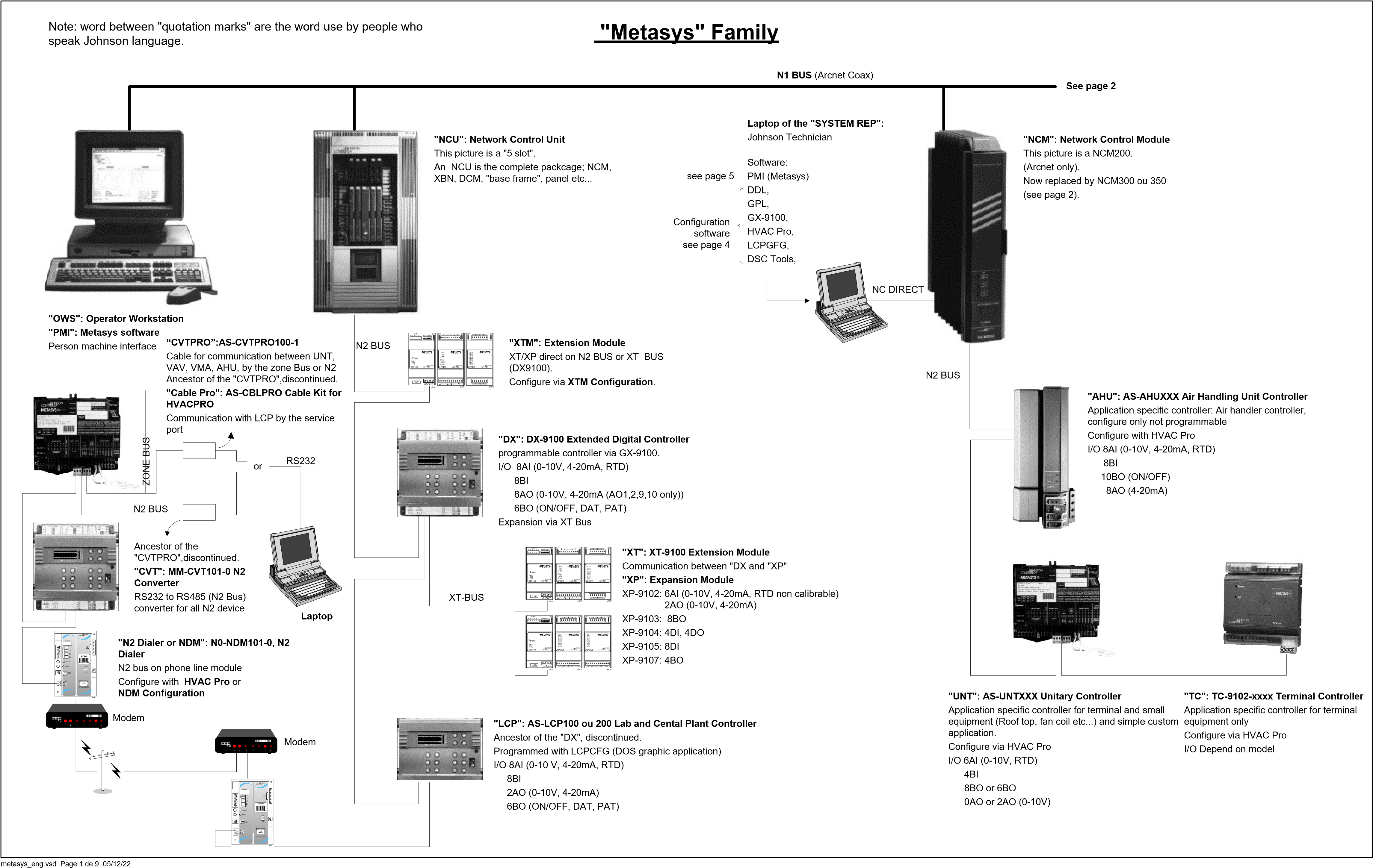 All Systems and Appliances within the S4 Open family of products are managed by this single Management Console. Being familiar with one S4 Open Product means you are automatically familiar with all other S4 Open Products. The Console uses Microsoft Windows' Look Feel which is the de-facto state of the art in the User Interface Technology.Read more...

S4 Open: Console Case Studies
The S4 Group has a fully integrated replacement for Metasys Passthrough Mode support under development for our S4 Open Management Console that will support both the S4 Open: BACnet-N2 Router and the S4 Open: OPC-N2 Router. There is so much demand for this capability that they decided to investigate if there was an interim solution available until their development work is complete. There is. Even though the user experience is not nearly as good as the final product will be, this approach still gets the job done.read more...
What is Metasys N2?
A non-proprietary (open) master-slave communication architecture created by JCI for building automation.
What physical layer does Metasys N2 use?
A communication data protocol consisting of the following layers of information: Devices, properties, objects, services, BACnet Interoperability Building Blocks (BIBBs). Bacnet protocol can be transported through several types of network: PTP, MSTP, ARCnet, Ethernet, I/P.
How is a BACnet Router different from a BACnet Gateway?
BACnet routers connect two different types of networks, for example, BACnet on Metasys N2 Bus to BACnet on IP. BACnet Gateways connect two networks of the same type, for example, two BACnet Metasys N2 Buses into a single virtual bus.
What is FieldServer?
A protocol Gateway to integrate two devices that speak different protocols. It takes the messages from one protocol and converts them to another.
What is JCI?
A non-proprietary (open) master-slave communication architecture created by JCI for building automation.
What are PICS?
Protocol Implementation Conformance Statement. These are documents produced by vendors which specify the properties, objects, services, and BIBBs of a device.
How do I add an N2 device to an S4 Open Appliance?
You have two options:
1) Run the configure wizard again, or
2) Manually add the device
If you manually add the missing devices you have to do 4 steps for each one
1) Add the device to the correct physical network
2) Add the device to the Building Control Network (BCN)
3) On the Physical Device tab in the BCN object link the two together
4) Now, manually select the correct Device Template to the object in the BCN.
Is N2 a Standard?
The N2 protocol was defined by Johnson Controls for the Metasys system. It was based on the OPTO-22 optimux protocol but over its life was extended many times.

The N2 Open protocol definition was published by JCI for 3rd parties to be able to natively support the N2 Open protocol in their devices. The JCI UNT, AHU, and VAV controllers support this same protocol.

N2 was extended with the System-91 protocol to support System-91 devices like the DX-9100.

N2 was again extended with the N2B variant to support VMA devices.

All of the variations of the N2 protocol will co-exist on the same wire and all generations of Metasys supervisory controllers can talk to all N2 devices. Our S4 Open appliances will work with any device that is compliant with the N2 protocol specification. Many competing integrations only implement the N2 Open protocol.

Is N2 a standard? JCI did a very good job at marketing their Metasys Compatibility program and publicizing the fact that many devices could be integrated into Metasys. They did make portions of the N2 Open protocol available but very carefully controlled the distribution of the documentation. They did not publish the specifications to allow Metasys to be integrated into other systems. They did not openly publish the System-91 or N2B variations. I would consider the N2 Open portion of the protocol a proprietary standard.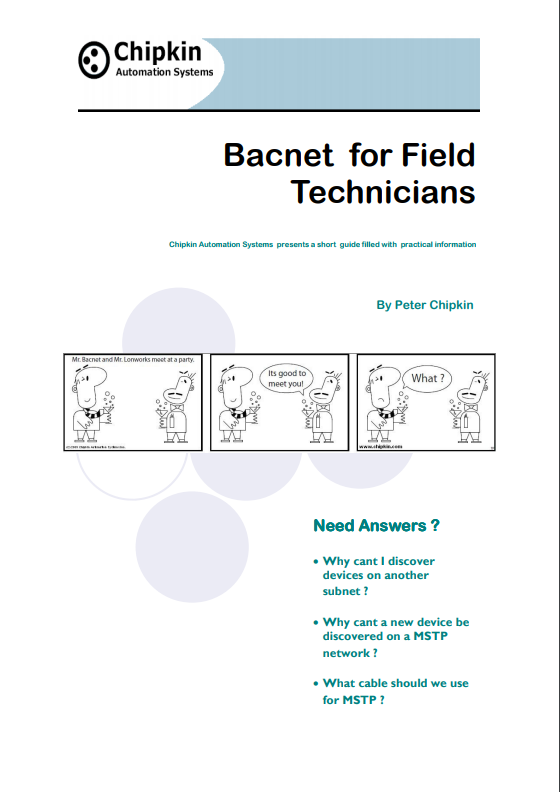 Learning about BACnet? Want to update your BACnet knowledge? This free EBook will guide you through basic and advanced BACnet topics.
You can purchase a hardcopy of this book from Amazon or you can download the BACnet for Field Techniciansfor free from our website.
FREE CAS BACNET EXPLORER WITH THE PURCHASE OF A BACNET GATEWAY!
Purchase a FieldServer or CAS Gateway from us that contains any BACnet protocol and we will help you test and document the BACnet interface by providing a free full license to the CAS BACnet Explorer and a Hardcopy of the BACnet booklet.
The USB key and booklet ships with the product.
Thanks for choosing Chipkin's protocol gateways, data clients, and integration services to meet your building and industrial automation requirements!
Chipkin™ is a building and industrial automation protocol expert. We develop, configure, install and support gateways (protocol converters), data loggers and remote monitor and controlling applications. Founded in October 2000, Chipkin provides expert solutions for converting BACnet®, Modbus®, and LonWorks®—to name just a few—and enabling interfaces for HVAC, fire, siren, intercom, lighting, transportation and fuel systems. The high-quality products we offer (including those from other vendors) interface with Simplex™, Notifier™, McQuay™, GE™ and many others—so you can rest assured that we will select the most appropriate solution for your application.
With Chipkin you are buying a solution. Our configuration expertise in this field combined with free BACnet and other tools ensure your success; and our customer support via phone, e-mail, and remote desktop tools means that we're there when you need us. Chipkin is a small responsive company, and we live or die by the quality of our service—and with offices in two-time zones—we can provide support when you need it. Give us a call now!
Customer Support
Chipkin is proud to provide support for the products we sell. For technical support, sales, and customer service, please contact us at 1 (866) 383-1657