Testimonials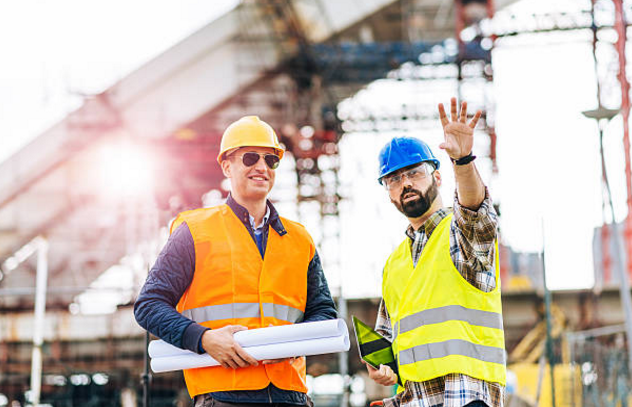 What Our Customers Have Said
Customer satisfaction means a great deal to us, we strive to provide the best possible service to our customers. See below for a list of endorsements from companies just like yours that we have helped.
Hi Victor,
Thanks so much for your assistance today! I appreciate your knowledge and professional expertise, You Rock!!

R. H.

Johnson Controls
Thanks Kelvin. Updating to current version fixed the monitor. This has been bugging us for years haha.

Thank you!

S. C.

Sales Representative
If the customer decides to move forward with another Field Server, we would most definitely go with a QuickServer. I have worked with many of these before. They are super reliable and extremely flexible when it comes to our integration needs/specifications. We will follow-up with you once we confirm the communications protocol of the old A/C unit to get a quote.

Thank you for your support. Chipkin has always been amazing to work with!

C. G.

Sr. Program Specialist
Great Support here! THANK YOU!

B. D.

Account Manager
just want to say, we really appreciate your quick responses and your hard work.

Z. A.

Digital Power
Thank you Mike and Alex from Chipkin for your great support.

We will be adding to this field server an additional 80 or so data point within the next few months.

FYI, this was my first time working with OPCUA to BACnet, your solution works like a champ. Once I figured out software communications from my side your field server worked great. Trane was able to immediately see data on their system. Have a good day.

W. V. W.

Acumen Technology
Thank you for all your help with the Chipkin gateways, I know I've reached out to you several times from different sites and you are always great help. I greatly appreciate your patience and for sharing your knowledge.

C. R.

Schneider Electric
La verdad nos fue bien trabajando con el panel IFP-2100 de 10 lazos y con Chipkin con el fiedserver. (para conectar el fieldserver se requiere de un 5824)

La integración actual recibe los eventos de alarma de los sensores y estaciones manuales en la plataforma via Bacnet IP.

Los eventos del sistema como batería baja, fallas de AC y desconexión de lazo aún no se pueden monitorear por el momento.

Te paso el contacto de Rene de Chipkin que es quien nos ayudó. Adjunto un video de cómo quedó el proyecto

G. Z.

Macroquil S.A
I appreciate all your support, it was great! I am sure there will be many more, but they will be a lot easier.

J. J. D.

Johnson Controls Canada LP
Great! I heard from the job site that all things are up and running well too. So many thanks to your engineering team.

M.S.

Critical Systems LLC
Thank you very much for the fast shipment of the replacement. I was able to get it installed without any loss of time on the project.

A. G.

CCG Automation, Inc.
Thanks Chipkin, great support. :)

A.A.

Middle East Agriculture Co.
Hi, from a very happy homeowner and a satisfied contractor. Thank you for the support on your lighting panel!

J. M.

Mona Electric
This morning I received a call from the Head Office informing me that once the I.T. Department opened a ticket on the communication failure at the site, they identified the communication fault was on their end. The problem turns out to be the IP Address or routing for the device was incorrect causing the network communication reject error. Thank you for the excellent and thorough analysis of the Chipkin device yesterday. It was a pleasure working with you.

D. W.

SOUTHERN TANK & PUMP COMPANY
Many thanks for your reply and it was a great opportunity for us to work with such professional person like yourself.

O. A.

Oak Leaf Information Technology LTD.
Your a champion. Appreciate your help!

M. B.

CONVIRON | ARGUS CONTROLS
In business, it is hard to find people or entities that you can rely on. We are glad that you were one of them. So, thank you for all the support and dedication you showed, and I am sure it is not the last time we will cooperate together. As a thank you - if you do not mind - we will mention your website in our social media when we share the project photos.

A.E.

AVES
I had the pleasure of dealing with one of your employees last week by the name of Josh. After numerous phone calls and his effort to help us, I knew that this was someone that deserved credit for his hard work and dedication. To make a long story short, we are an electrical contractor who ordered a light sweep panel from a company called Kyle switch plates. We spoke with Kyle switch plates and explained what we needed, our transaction with them from the beginning to now, well it just didn't run smoothly. We got the panel much later than promised ( I had to follow up regarding that), when the panel came in our electrician Ed, installed it. Being his first time with this type of panel, he knew something was not right, he immediately called GE and got Josh on the phone. Well, Josh took the time and discussed everything with Ed and did say he was sent the wrong item for what eh needed. I wish we called GE first before ordering from the company that we used. Josh was able to push this issue to the upper management and we were sent the correct items needed to finish the install overnight. If not for Josh, I'm not sure how this job would have proceeded. So thank you to Chipkin, the Service providers for GE, for having someone on your team that understands what we needed and put the customer first. Even though our opinion of the company we used for the order is not very good, if it had not been for that we would never had the opportunity to work with Josh.

K. & E.G.

ENK Electrical Services LLC.
I can not thank you and your team enough for the time, effort, and excellent problem solving skills that you all put into re-working and producing your CAS BBMD software to work with Carrier/ALC controls. Your team went above and beyond my expectations to provide FAS with a cloud based BBMD solution!

T. J. R.

Facility Automation Systems, LLC
I just wanted to drop you a line to thank you for your help with our recent FieldServer project. Your expertise is much appreciated. With your support, Cody, our tech, was able to complete the job ahead of schedule and the customer is very pleased.

K.E.

Setpoint Systems Corporation
Thank you for your prompt and grateful response. I really appreciate your great services in this project and apologize for any inconvenience regarding terminating this. I am looking to continue out cooperation in future projects.

M.H.

Johnson Controls
I would also like to extend my heartfelt thanks on the amazing service you have provided us. The experience has been nothing short of stellar, I very much appreciated the time you took to ensure my questions were answered . I look forward to working with Chipkin in the future. I (hopefully) will have some future projects coming up shortly.

T. L.

Johnson Controls
I am Bill with Hochiki. May I say that your response and communication with the customer has been excellent. I appreciate seeing good service and I wanted to compliment you on that. Keep up the fine work.

B. D.

Hochiki America Corporation / VES Fire Detection Systems
Thank you Sir! Always a pleasure to speak with Chipkin. The config file we currently have in use is working like a charm.

M. P.

Edmonton International Airport
Amazing support. We'll be using you going forward. Thank you!

M.M

Harrison Energy Partners
I wanted to share with you my appreciation of the support from your team that has spanned a number of projects. Hitarth has been an excellent technical resource in helping us through some challenges that were beyond our capability to resolve - projects were successful only through his enthusiastic participation. The support delivered by Hitarth has resulted in Chipkin not just being our "go to" but our standard in future projects.

T.B.

Vybe Energy
I had a good conversation with Hitarth yesterday afternoon. He is doing a good, through job!

L.C.

Trane
I am just writing to let you know that this final solution that you forwarded to myself has worked and we have managed to supply a substantial order in full and on time. I would like to take this opportunity to thank yourself and Michael for your excellent customer support.

C. D.

Nortek Global HVAC
Thank you again on your wonderful service! We appreciate your assistance in supporting us on this integration project. Hopefully this is the final change. We look forward to working with you on another project in the future.

D. S.

Trane Canada-West
Thank you very much for confirming in such a timely manner. Customer service regarding this issue has been fantastic, please pass these comments on.

G. H.

Nortek Global HVAC
I just wanted to reach back out to you to let you know that everything is working well. The values we are getting through the field server match the values on the Omron sensors. The mappings are correct. Thanks again for all your time and effort with this project.

C. G.

Honeywell
Your newsletter is one of the best technical docs, of the many I receive.

G.M.

Convergint
All I can say is Hitarth worked diligently configurating and troubleshooting our BACnet setup with a dozen Trane units. He's made himself available to us with time he doesn't have, and helped us work through a very difficult project without the proper information up front. It has been frustrating for sure, but we wouldn't have made the progress we have without Hitarths hard work, ownership of the process and true knowledge for how your devices function and interact. I'd pick him for the team every chance and look forward to working with him(hopefully) on our upcoming projects.

D.P.

Green Leaf Medical
I just wanted to write that Hitarth has done above and beyond for us here at Argus and for our client at Green Leaf in getting the BACnet communication going smoothly. Hitarth made himself available for the issues we have been having, and without his help this project would be worse off. Thank you so much Hitarth, and I wanted your hard work to be acknowledged by all.

K.H.

Argus Controls
Thank you for all the support throughout this ordeal. Your constant interaction with UPS is what spurred them on to do something. I really appreciate everything.

S.S.

Massy Energy
Rene - I must say at this point that your eagerness to help in any way possible is exemplary. It is rather rare in our BAS business finding companies (and people like yourself) so eager to help when the going gets tough!

E.A.

AHI Carrier
Just wanted to reach out and let you know that the support and product quality we received was above and beyond my expectations. I have recommended that we use FieldServers on all projects requiring multiple protocols to the contracting company that is running all of the future solar projects we will be involved with. Thank you guys so much for all your help!

C.M.

Harrison Energy Partners
Hello Hitarth - I just wanted to say thank you for the BACnet router training. I found it very informative and I now feel more comfortable with the device and how it can help me. I also wanted to compliment you on your training skills you never seem to run out of enthusiasm and energy!

S.G.

Blue Surge Technologies
Well I have to say WOW and a big thank you. The part showed up at 10:45am today less then 24 hours and I have it in my hands hooked up and working. I thought at least mid next week before I saw it. It will make a building full of people happy not to mention it proves someone wrong that we have been dealing with on some HVAC issues in a new building. Thanks again and I look forward to working with again

S.M.

City of Richland, WA
Hitarth, I want to thank you for your expert help in programming the Chipkin servers for BACNet MSTP. FCP couldn't of done it without your support. You did an excellent job.

P.H.

Florida Critical Power
Many thanks for the CAS conversion project for SY1 and for the hard work and efforts that Hiarth put in to make it successful. It was part of the success story that led to the success of our project so we pulled it off on time. I was told by Equinix Global team that they will use other countries where we have the same reasons to utilize it (BACnet disconnections).

M.K.

Facilities Engineer

Equinix
If not for Josh, I'm not sure how this job would have proceeded. Thank you for having someone on your team that understands what we needed and put the customer first. Even though our opinion of the company we used for the order is not very good, if it had not been for that we would never had the opportunity to work with Josh.

K & E G.

ENK Electrical Services LLC.
Thanks for the quick work today. With your initial instruction and the config file, the process was very simple and the plc was up and running with the new data quickly and easily. Thanks again.

M.A.

Telemetry and Process Controls, Inc (TPC)
We wish to inform you that we have successfully integrated both FieldServers. The programming you have done was correct ( even the file I have renamed). The issues was coming from three thermostats whose comm. Port were damaged and were creating troubles on the network. I am attaching the config file for each fieldserver for records. We thank you again for your valuable support.

V.G.

Manager

Rey & Lenferna Ltd
Ebad gets the gold star of the week for best service!

G.H.

ERW Lighting + Controls
You have been very helpful and thorough. We are grateful to have you commission this project.

M.A.

Facilities Plant Engineer

Boeing
Thank you for going the extra mile today. We really appreciate the effort.

M.S.

Controls Engineering Specialist

Enbala
I want you to know that your company does outstanding work. You guys are the best, and I should know, I deal with all the controls lines

M.B.

Vice President

Electrical Systems Solutions, LLC
Good Morning!! Looks like we got it!! With your explanation of the device and addressing when I updated the UI it lite up perfectly. What a journey and learning experience this was. I learned a lot from you the master. I shouldn't have to bother you any more unless it's a config question. I appreciate all your help and patience. Thanks Again!

N.B.

Configuration Analyst, IoT/Sensor IT

The Hartford Steam Boiler Inspection and Insurance Co.
Often, especially in Engineering Support in the systems integration world, we are faced with the challenge of proving that our "side" (could be a device or software or application, etc..) works just fine and it is at their end that something needs to be looked into. This one was no exception, however, without Steven's help and guidance we may not have been able to do it with such clarity, accuracy, and efficiency. Thanks, Steven.

H.J.

Support Technician

Chipkin
With the information provided Friday, I have put together a config file that is working as desired. It is running without errors and allows me the control I anticipated. Thanks for all your assistance!!! You can consider this project complete. Thank You again.

G.S.

Automation Project Manager

Emcor
To Chipkin Support: I would like to take a moment to Thank you for your tech support on the 21st Nov 2017 at our job site… We hope to do more business with your company moving forward…

To Chipkin sales: Thank you for your great support in connecting us all to the right individual.

Hitarth was very professional in checking the router we purchased from you and it seems all looks good. Our client, including ourselves, was very impressed with the support Hitarth gave us. Once again, Thank you and have a great weekend.

P.D.S.

Manager, National Tech Support & Training

Panasonic Canada Inc.
Thanks Steven! You are awesome, what great support.

C.F.

Sr. Electrical Engineer

Piedmont Energy Systems
Thank you so much for helping us out like this. You guys are great!

C.F.

Sr. Electrical Engineer

Piedmont Energy Systems
Thanks again for all your help, you guys are the best. :)

C.F.

Sr. Electrical Engineer

Piedmont Energy Systems
I really appreciate the great service from your company. It is much better than what I am used to from other vendors I am used to dealing with.

C.F.

Sr. Electrical Engineer

Piedmont Energy Systems
I just wanted to say thank you for the support today. You definitely went above and beyond to help us determine the underlying cause of the problem. It looks like the SCADA system is now receiving all of the signals, and we now know where the issues are with our relay outputs from the generator controls to the Veeder Root system. Again, I really appreciate the help and support, and look forward to working with you guys on future projects. Thanks.

J.H.

Senior Project Manager

Ring Power Corporation
I installed the replacement CAS2700 gateways yesterday and they worked perfectly on both systems. I really appreciate your fantastic service, and will use your products again in the future as the need arises. Thanks again.

C.F.

Sr. Electrical Engineer

Piedmont Energy Systems
Added Fieldserver to convert McQuay 1999 Microtech chillers to BACnet IP - thanks Chipkin Automation Systems.

C.M.

Control Specialist

Patton Air Conditioning
Thanks for your honest expert opinion. It was impressive.

M.H.

Engineering Programs Manager

Milpitas Facilities
I use the CAS Modbus Scanner almost everyday for troubleshooting. I love the fact that it saves any connections and requests you create, for future use. Real time saver.

M.B.

Controls Engineer

Alerton Australia
I wanted to reach out and thank Hitarth for your exceptional technical support and customer service over the past weeks. You were an integral part in finding and applying the solution that landed us success yesterday with Argus. I wish the best for you and your company in the years to come.

C.C.

Mass Alternative Care
This tool your company made for Wireshark is great!! I already have applications for it, and I have a feeling this will be very useful in the future.

R.F.

Integration Specialist

Siemens
Thank you so very much for your assistance and no worries, things like this happen. It's about stepping up and making it right which you all did! Thanks again and have a great day!!

T.S.

Rain Water Management
Awesome, thanks so much Patrick for making this work out and also to the contractor that, without your direction, would not know what to do…great job sir.

M.B.

Vice-President

Electrical Systems Solutions, LLC
Great work!

P.N.

Technical Services

SystemAir
We found your services to be very professional and prompt. It appears the driver has been developed to a high standard. We are happy to have worked with you on this project and we look forward to working with you on future projects.

J.T.A.

VP Operations

Pantera Soutions and Technology
We will definitely be utilizing your products and services on future projects, solely based on that level of service we received. I wish to specifically thank you, Hitarth, and Peter for the personal service provided to exceed my expectations beyond the original purchase to ensure the product was functional and met our needs.

Thanks again to all the Chipkin staff for your patience, understanding, and assistance through the process.

J.M.

Senior Project Manager

Siemens
Thank you for the great support rendered to us yesterday. You have successfully configured the interfacing from Veeder-Root console via your gateway to the BMS. Now it is fully operational and my client is very impressed and happy with their new interfacing technology (compare with traditional PLC type). I like to compliment you for your effort and diligence to make this happen. My appreciation to you.

N.O.

Sales Director

IFME Works Pte Ltd
We have recently completed testing and installed a FieldServer Driver developed for us by Peter Chipkin. We appreciated his professionalism and dedication to solving our problems. The quality of the driver, documentation, and support were all high. I should add that for our project Mr. Chipkin had to work from a protocol specification that was badly translated from Japanese. Despite this, he succeeded within the tight schedule required by the end user. Thank you for the solution.

L.A. and E.E.

Engineering VP

Ingelectra, S.A
The support from Chipkin has been excellent!

H.M.

Service Technical Support

Johnson Controls New Zealand
I want to take the opportunity to really thank you for your excellent work, you have provided great customer service and post sale service, hope [sic] we had more supplier with workers like you.

L.M.

Purchasing Coordinator

Tyco Integrated Fire and Security
Being a BACnet developer, I will recommend BACnet Explorer to all of my future clients

R.L.

Scientific Solutions Ltd
Here at Honeywell Life Safety Systems UK we use CAS BACnet Explorer as the benchmark tool to validate our BACnet Gateway. Where doubt or operational queries exist with other clients we will use CAS BACnet Explorer to double check results and to ensure that our gateway meets the BACnet expectations.

J.S.

Honeywell Life Safety Systems UK
I use CAS BACnet Explorer whenever I am troubleshooting a BACnet issue with another vendor as an independent testing tool. It quickly cuts down on the amount of finger pointing with other vendors, as you can show an independent tool confirming your statements as to where a problem may lie.

M.G.

SmartCore LLC
We have used your equipment in the past and found it very good…

K.D.O.

Advanced Energy Systems
What great customer service, congratulations

R.P.

Crestron Latinoamericana
I think you have a fantastic BACnet product. It's very helpful for me since I integrate different third party devices…

C.B.

Honeywell
CAS Explorer is by far the most capable BACnet viewer available. I especially like the way it can accurately display ALL networks in the system. The MONITOR function has also proven very useful. I like the way an office can buy one license (on USB key), let everyone in the office have the software and pass around the key as needed.

J. Stenstrom

Siemens Industries