FieldServer QuickServer Gateways
Chipkin has been working hand in hand with Sierra Monitor from the beginning. We have developed many of their drivers and continue to do so today. We even have the capabilities to add additional protocols to the QuickServers not supported by the original manufacturer. We know the product to source code level. If anyone has the capabilities to ensure you succeed in your integration, we are it. Don't hesitate to CONTACT US for a free consultation. Below is a general overview of the QuickServer flavors.
The Dual Ethernet QuickServer (FS-QS-3XXX), Upgraded QuickServer (FS-QS-2XXX) and Classic QuickServer (FS-QS-1XXX) are a family of high-performance, fully configurable, and cost-effective building and industrial automation protocol gateways. They are designed for integrators to easily interface devices to networks in commercial buildings, campuses, and industrial facilities.
There are Six standard models that come in basic (250 points) or enhanced (500-5000 points) and can connect to serial (RS485 and RS232), Ethernet, and/or LonWorks as well as KNX and M-Bus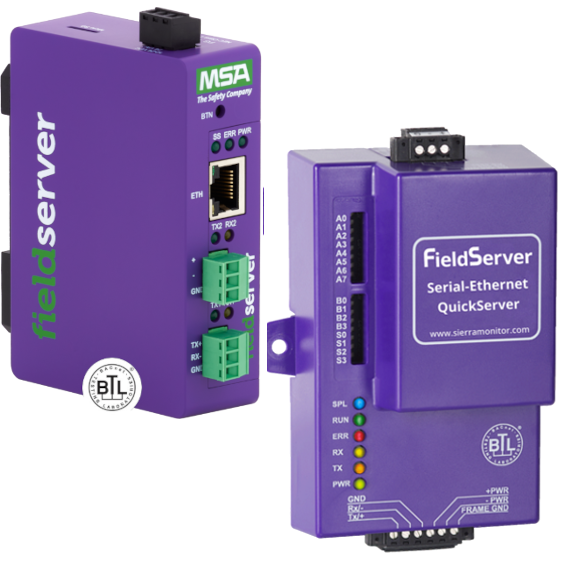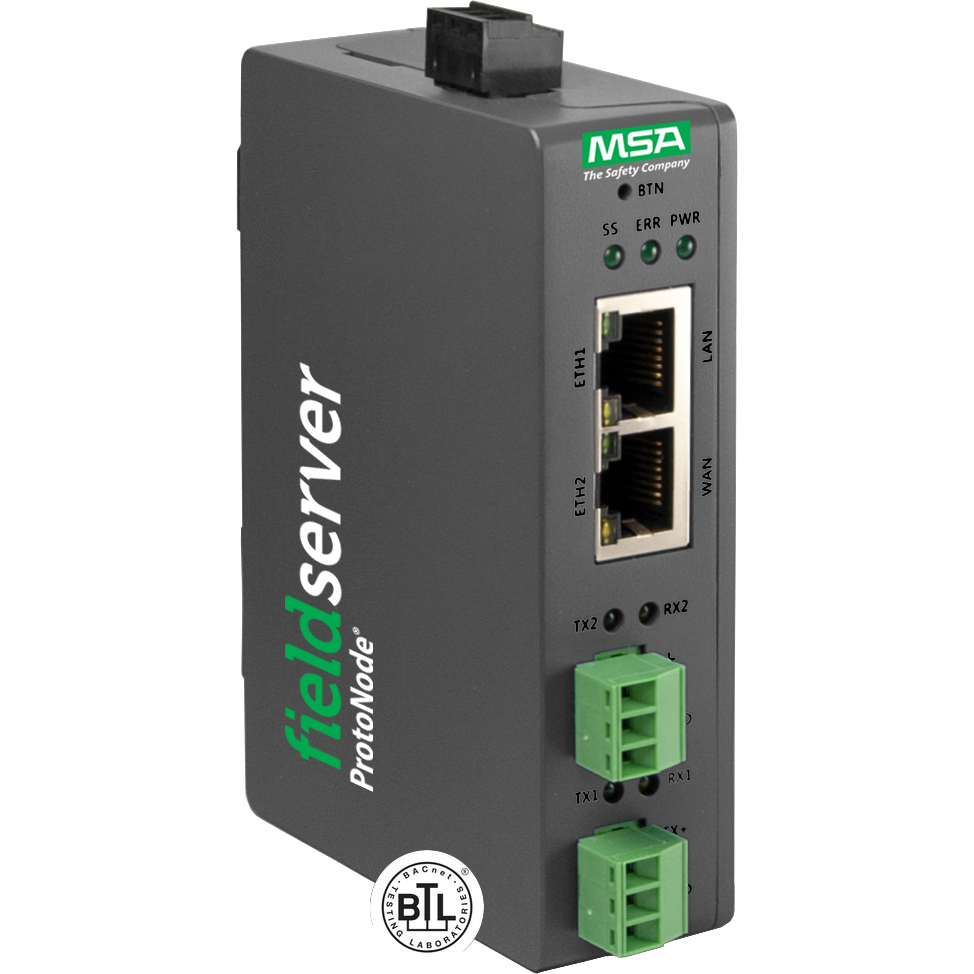 The Dual Ethernet Port QuickServer is our most premium and secure QuickServer for those searching for the most advanced and secure networks.
The QuickServer FS-QS-3X10-F series is available at four different point capacities. The standard models come in basic (250 points) or enhanced (10,000 points) and it supports 1 RS485/RS232 Port, 1RS485 Port, and two Ethernet ports.
Using a dedicated port for Cloud connectivity, the QuickServer enables data to move seamlessly across disparate subnets, using the two Ethernet ports.
Key Features of the QuickServer:
Ability to interface up to 250 points (basic) or 500 points (enhanced) of common BAS protocols
All QuickServers are BTL certified and carry the Mark
All LonWorks QuickServers are LonMark Certified
BACnet COV support for fast data communication while reducing traffic over a BACnet network
RS-232 or RS-422 serial port options Besides RS-485, Ethernet, and LonWorks
Multi-configuration capability; specific configurations selectable via DIP switches or software
External DIP switches and LED lights to aid in easy set-up and operation
Flat panel mount standard, DIN rail mount option
DIP switches to select baud rate or node ID on the fly
Please find generalized Hardware models of the QuickServer below:
Specifications
QuickServer
Environment
Operating Temperature: -20 to 70°C (-4 to 158oF)
Relative Humidity: 10-95% RH non-condensing
Power Requirements
Intput: 24VAC 0.125A, 12-24VDC 0.25A @12 VDC
Max Power: 3W
Physical Dimensions
Dimensions (WxDxH): 4 x 1.1 x 2.7 in (10.16 x 2.8 x 6.8cm)
Weight: 0.4 lbs (0.2 Kg)
Other
Web configuration
On-board diagnostics
DIN rail mount included
Capacity: 250 points FS-QS-20XX, 500 points FS-QS-22XX, 3000 points FS-QS-23XX, 5000 points FS-QS-24XX
Communication
FS-QS-2XX0
Baud: 9600, 19200, 34800, 57600, 76800
Serial (Galvanic Isolation) Ports: 1 x RS485, 1 x RS232/RS485
Ethernet Port: 10/100baseT, MDIX, DHCP
Approvals
UL 60950
IC Canada
RoHS Compliant
WEEE compliant
RoHS compliant
CE and FCC class B and C part 15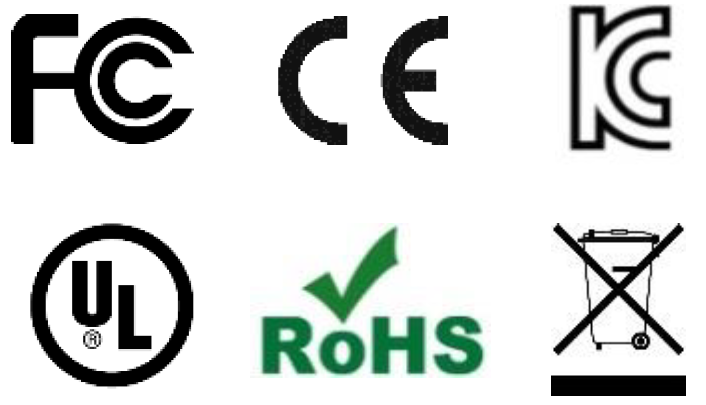 Classic QuickServer
Environment
Operating Temperature: -40 to 75oC (-40 to 167oF)
Relative Humidity: 5-90% RH non-condensing
Power Requirements
9-30V DC or 12-24V AC, RS-422 = 15-30V DC or 12-24V AC, M-Bus = 12-24V DC (Slave: 550 mA, Master (1 Slave): 580 mA, Master (64 Slave):980 mA); 240 mA
Physical Dimensions
Dimensions (WxDxH): 4.5x2.9x1.6 in (11.5x7.4x4.1cm)
Weight: 0.4 lbs (0.2 Kg)
Other
Configuration/Diagnostic utilities
Capacity, max points: 250 for QS-10XX, 500 for QS-12XX, 3000 for QS-13XX, 5000 for QS-14XX
Table, Wall or DIN rail mount
Communication
Baud: 4800, 9600, 19200, 38400, 57600, 115200
Start Bit: 7, 8; Stop Bit: 1, 2
Parity: Even, Odd, None
LonMark Certification (FS-QS-1XX1)
SPID: 80:00:95:46:00:84:04:01
Profiles: 0000 - Node object, 0001 - Open Loop Sensor Object, 0003 - Open Loop Actuator Object
Ethernet: 1, 2
Parity: 10/100 BaseT
Approvals
TUV Approved: to UL 916, EN 60950-1, EN 50491-3 and CSA C22.2 standards
BTL Mark, RoHS Compliant, GOST-R Certified, CE and FCC
LonMark Certified: (FS-QS-1011/FS-QS-12X1)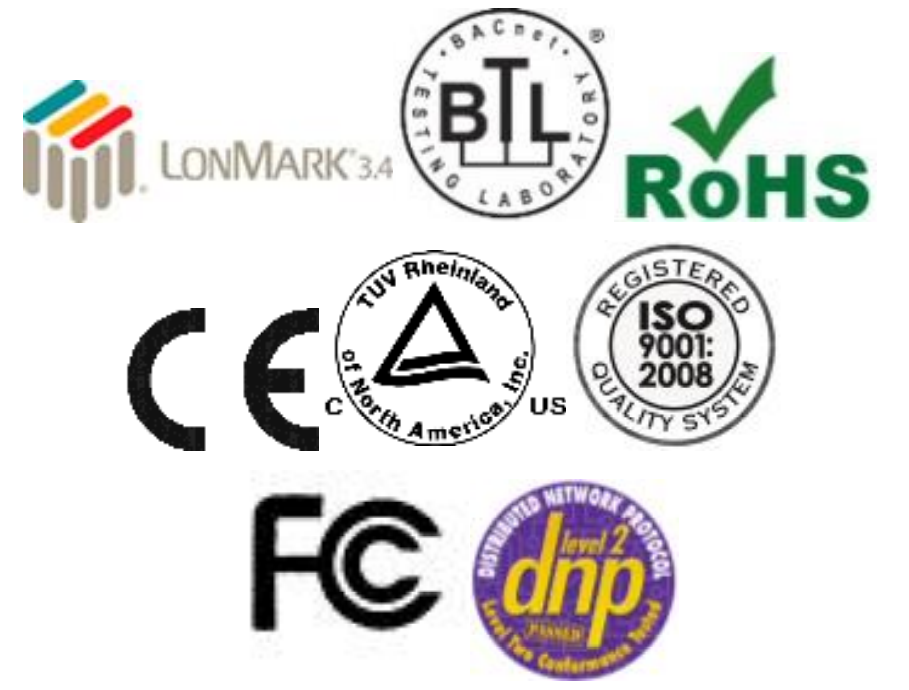 The user can pre-select two protocol drivers to be loaded on the QuickServer as part of the base product. Common combinations of drivers include two or more of Modbus RTU, Modbus TCP, BACnet/IP, BACnet MS/TP, LonWorks, Metasys N2 by JCI, and SNMP. However, with support for more than 150 protocols, the integrator has ultimate flexibility.
QuickServer units can be configured in the field, with all the necessary instructions and software being included with the QuickServer. If the user prefers the unit to be pre-configured prior to delivery, Chipkin offers and highly recommends custom configuration service. Over 90% of clients will require help with configuration.
The QuickServer is approved across a variety of standards, including UL 916, CE, and RoHS. Protocol certifications include the BTL Mark, LonMark, and DNP3 Conformance. These approvals and certifications assure our customers that we carry only the highest quality of standards-compliant products.
With multi-protocol flexibility, ease-of-use, wide deployment, and world-class technical support, the QuickServer protocol gateway is truly the Swiss Army knife of systems integration.
The whole industry can be a bit overwhelming, please CONTACT US , we are the professionals and we will be able to point you in the right direction, even if it's not a product we support.
See below for instructions on finding the right product code. We know this is complicated, so please CONTACT US to help with the selection process. But if you want to try it yourself, inserting the appropriate code for each element into the appropriate space (ie. FS-QS-1A10-XXXX).