FieldServer EZ Gateways
The EZ Gateway Modbus, BACnet, KNX, and M-Bus is an easy-to-use, high-performance building and industrial automation protocol gateway to interface Modbus devices, BACnet networks, KNX certified products and M-Bus products to Modbus or BACnet. The EZ Gateway supports up to 1000 data points and can connect various flavors of Modbus and BACnet.
Flavors of Modbus and BACnet include (EZ gateways exist for any combination):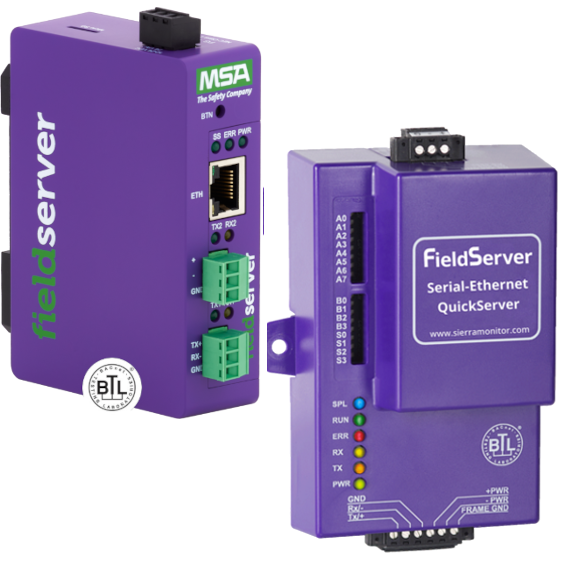 Modbus RTU

Modbus TCP/IP
BACnet/IP
BACnet MS/TP
KNX Gateway is available to:
KNX to BACnet/IP

KNX to BACnet MS/TP
M-bus Gateways are available to:
M-Bus to Modbus RTU

M-Bus to Modbus TCP/IP
M-Bus to BACnet/IP
M-Bus to BACnet MS/TP
The EZ Gateway is the quick and easy solution to meet a system integrator's needs. With the EZ Gateway, the integrator or contractor does not need to be a protocol expert to connect any of the above systems. The integrator can also minimize configuration and commissioning time, while also reducing ongoing operating and maintenance costs.
Chipkin has been working hand in hand with Sierra Monitor from the beginning. We have developed many of their drivers and continue to do so today. We know the product to source code level. If anyone has the capabilities to ensure you succeed in your integration, we are it. Don't hesitate to CONTACT US for a free consultation.
Below is a list of EZ Gateways:
Key Features of the EZ Gateway:
Modbus Features and Interoperability: Connect with virtually any Modbus device out of the box
Modbus Data Manipulation: Efficiently translate between Modbus and BACnet devices through bit extracting
Modbus TCP/IP Concurrent Polling: Receive faster response time and support more devices per segment
KNX Interoperability: Connect with virtually any KNX-certified device out of the box
ETS Support: Seamlessly import KNX Group addresses from ETS to lower commissioning time
BACnet COV: Reduce the amount of BACnet data overhead to allow network traffic to be less congested by transmitting data only when detecting a KNX device status change
Modbus to BACnet EZ Profiles: Lower commissioning time by uploading preconfigured verified Modbus-BACnet EZ Profiles
DeviceProxy™: Minimize management and operational costs with granular visibility and control over each Modbus/KNX device from a BACnet management station
Dual RS-485 Ports: Improve response time by connecting fewer devices per port or support more devices per gateway
Unsure which model is best for you. Please CONTACT US, we will make sure that you get the right product at the right price.