Google is Tracking Your Every Move – Learn How To Stop Them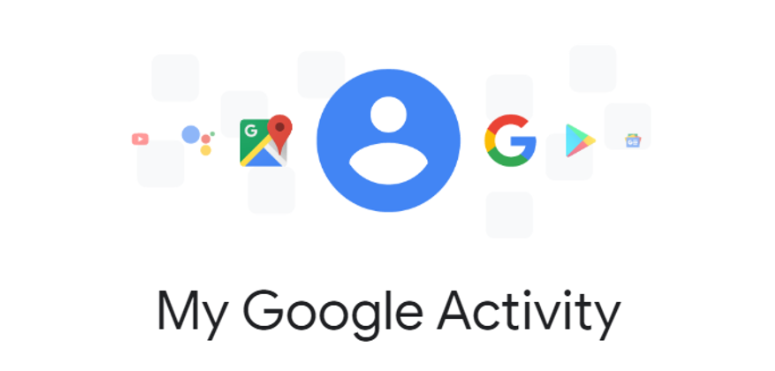 Google Knows Too Much About Us
Have you ever stopped and wondered what happens when you use "free" Google services or products. Each time you search for a restaurant and then use Google Maps to drive there, it is all being recorded. Every search, every real location you visit, YouTube history etc. is all being captured and saved and used by Google.
Google knows and captures every move, every click, every search... and a lot more for every user using Google services. However, the good news is that now you can also see what Google knows about you, and you can take control of what Google can learn about you in the future.
Google's My Activity page is a dashboard that shows their collection of each activity a Google user has performed over the past years using various services or products of Google. You can easily access this page, review it, and control this data. We will provide a step-by-step guide on how to manage your data later in this article.
Why It Is Important To Manage Your Data
There are several instances that you, as an individual, would want to take the control from Google. We recommend using the Google My Activity page for the following reasons:
Personal Privacy: Another good reason to keep a track of what is being shared with Google is to ensure that your important and personal information is not stolen. You may install Google services and may not pay attention to the permissions and extent of information it can reach. The quickest way to keep it controlled is to visit Google My Activity page and change control to any personal data that you do not intend to share with Google.
Protect Your Interests: Google keeps a track of things you are interested in, by developing patterns of your Google search. Google uses this data to then show you personalized ads of relevant products and services. If you do not want to get bombed with a variety of ads, then you can control activity page controls.
Personal Protection: You may share your location with Google to reach a particular location using Google maps. But you most likely do not want Google to keep a track of where you are at the moment. Consequently, it will fill your newsfeed with relevant places around that location. So you can always go to your activity page, review the permissions given to Google to use the services; change it according to your own needs.
Search History: Also, there is a possibility that you feel comfortable sharing your activities with Google, but you do not want a specific part of it on the activity page. As an example, you searched for something, used location service to reach a particular shop and got the right information because Google used your location to show you nearby places. After that, you want it gone from your history; this control also lies on Google My Activity page.
Step by Step Guide to Manage Your Data
Step 1 - Go to My Activity Page
First of all, make sure you are logged into your Gmail account. In that same browser window, click here: https://myactivity.google.com/
This page should appear:
Step 2 - Manage Your Privacy
On the left navigation bar, click "Data & Personalization" and you will see some of what you are sharing with Google. Look through this page, section by section. Then, make decisions on what you'd like to manage. Here, you can control your Web & App Activity, Location History, YouTube History, Account Storage, Ad Personalization etc.

Start by clicking on "Web & App Activity." PROTIP: You can pause all future data from being sent by clicking on the toggle depicted in the Green Box (seen in the screenshot below):

Please continue managing your data until you are satisfied with your privacy protections.
Step 3 - Delete Previously Stored Data
Start by clicking on this link to view your old stored data: https://myactivity.google.com/myactivity?authuser=0
On the left navigation bar, you will notice that you can manage your old data three different ways:

Bundle View: Allows you to manage your data in bulk - by category or date.
Item View: Allows you to manage your data individually - per item.
Delete Activity By: Allows you to delete a large chunk of data by selecting a time range.

How you choose to manage your data is up to you. For me, I have chosen to delete all data by simply going to "Delete Activity By" and selecting "All Time":
Conclusion
The above guide (which can be done in about 10 minutes) can provide you with a sense of security when it comes to your digital footprint. Taking control of your privacy is definitely something that you need to pay attention to. Use this motivation to go through your other apps and devices and really clamp down on what you share. Your privacy is at stake in this digital age and we hope you stay protected in this new landscape.