Honouring my father: Clive Chipkin
At the age of 91, Clive Chipkin passed away peacefully in Johannesburg on January 10th 2021. He was born in Johannesburg on 21st March 1929, a city he grew to love. Those who knew him in the heritage and architecture communities cherished the memories he left behind after a life filled with virtue, success, and fulfilment.
2013 Award of an Honorary D Arch
His alma mater, the University of the Witwatersrand, awarded him an honorary PhD degree in 2013. His books Johannesburg Style: Architecture and Society 1880s to 1960s (David Philip, Cape Town, 1993) and Johannesburg Transition: Architecture and Society from 1950 (STE Publishers, 2009) are landmark works in the field. They are the result of years of research, exceptional knowledge, and in-depth analysis.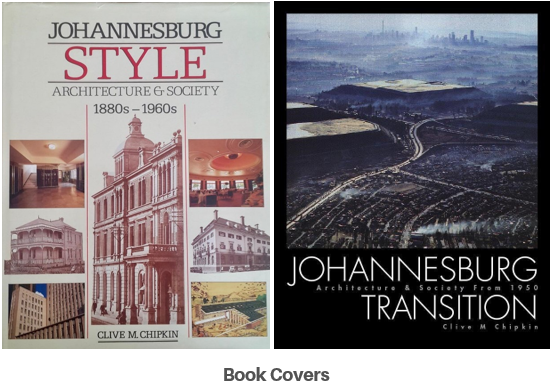 These studies have been a stimulus to further work among younger scholars in architectural history. His work has been compared to the best of architectural and social history of other cities, such as London and Berlin.
Early Childhood
Clive was born in Johannesburg in 1929. The year of Clive's birth was the year of the "Great Stock Exchange Crash" in the USA that preceded the world-wide Great Depression of the thirties. Clive knew about economic anxiety as a child as his father lost his job and had a hard fight back to financial security. Throughout his life Clive carried an awareness of the impact of hardship on people's lives.
He lived in Yeoville till 1949. Clive contributed a delightful reminiscence to the book, Politics and Community-based Research, Perspectives from the Yeoville Studio, Johannesburg (edited by Claire Benit Gbaffou, et al, Wits University Press, 2019). He described Yeoville as "a lovely middle-class suburb, little detached houses, with verandas that faced the street and people, a lot of social life occurred on the veranda, you sat on the stoep and watched the street."
In the post-war years Clive went on to study architecture at Wits. He interrupted his studies and started working for a builder and gained practical experience under a Scottish foreman. He later joined Bernard Janks' architectural practice in 1954. During this time, Clive met Alan Lipman, who persuaded him to sign the Stockholm Peace Accord and enlightened him about Marxist ideology. He returned to Wits and completed his degree in 1954 with a thesis on housing.
The Young Architect at Wayburne and Wayburne and his travel experiences.
In 1955 Clive began working in the Wayburne and Wayburne architectural office in the city. ARIBA (The Royal Institute of British Architecture) granted him professional membership in 1957.He attended the Congress Internationaux D'architecture Modern (Summer School) in Venice in 1956. Between 1956 and 1957 he gained experience abroad when he worked for the London County Council.
Clive then set out to travel through Europe and headed to India. A trip to New Delhi led him to discover Edward Lutyens and Herbert Baker's imperial architecture, and further ties the Baker project to the architectural vision behind the Union Buildings. He returned to South Africa via the Suez Canal. The smells of India and East Africa stayed with him.
Chipkin starts his first practice
Following his return to South Africa, Clive opened his own first practice at 302 Hollandia House Johannesburg in 1958. Initially it was a tiny largely struggling practice. In the years following, his practice was responsible for many larger scale industrial, retail, office, and clinic buildings, along with many major development projects. In 1960, he designed University Gate flats in Braamfontein and worked for Trident Steel Company as a commissioned architect but ultimately chose to drop this association when new owners took over the company.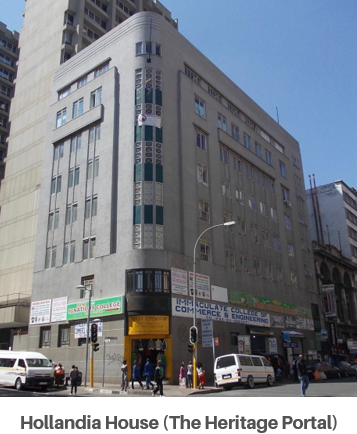 His firm was engaged in the overall industrial planning at Cape Gate, and designed a series of industrial and social amenities buildings at Vanderbijlpark (1984-1998). Leadership Magazine of August 1991 described the work of his mature practice as supplying "socially responsive amenities, one of vision and hope".
He retained that attitude of optimism and hope for good changes ahead in society at large. His practice both rejected and contested apartheid and never participated in any government, provincial or municipal work during the apartheid era (1948-1994). In 1986, he was a founding member of the group "Architects Against Apartheid" an informal pressure group that challenged their colleagues to support radical changes to the Architects' Act of 1970 and the Code of Conduct of the Institute of South African Architects. Chipkin was co-author of the Declaration of Human Rights (1986) relating to the architectural profession which resolved that it was unethical to participate professionally in the design and planning of apartheid buildings. After 1994, he was responsible for the design of two South African Police Service buildings commissioned by the Department of Public Works – Boipatong (2001) and Mooifontein (2003) and for works of restoration in Heidelberg.
After 1994, he was responsible for the design of two South African Police Service buildings commissioned by the Department of Public Works – Boipatong (2001) and Mooifontein (2003) and for works of restoration in Heidelberg. He has been a consultant for renovation work at the University of the Witwatersrand and to inner city renovation programmes.
Chipkin as Author and Scholar
Three particularly noteworthy articles came out of his travels to India: New Delhi, (Nov 1958), Chandigarh (Dec 1958) and India, Dec 1959) (all published in the South African Architectural Record.) ; Baroque Background, (Sept 1962); The Diffusion of Victorian and Edwardian Architecture (Jan. 1964 and Feb. 1964). Beyond the Cape, (March/April 1985) . (All published in the S A Architectural Record). He was the author of more than 50 papers and articles. Clive's first major documentary on Johannesburg consisted of a collection of photographs and a book of essays showing a rapidly disappearing Parktown.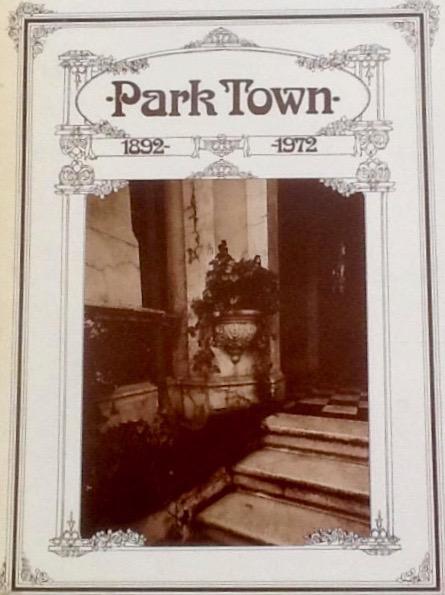 Clive recently completed an article on Parapet Houses and the Rondavel in Africa and this contribution will be published in a new Encyclopedia of Vernacular Architecture of the World (Bloomsbury Press) edited by Randall Bird in 2022. He has also generously written an essay on interpreting the architect, Hermann Kallenbach's three known rondavel houses in Johannesburg and this will be included in my biography of Hermann Kallenbach.
Clive and Valerie were married from 1959 until her death in 2015. Clive and Valerie lived in Johannesburg for their married lives. They were the parents of three children: Peter, Lesley and Ivor. In 2015 Clive donated his research archive to the University of the Witwatersrand. The archive room at Wits was named the Valerie Chipkin Archive.
During the last few years of his life Clive held a Visiting Research Fellowship in the School at Wits.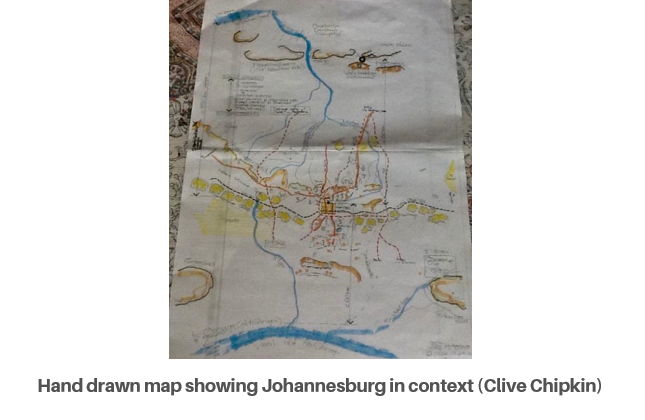 Clive wanted to explain the location of Johannesburg in relation to its geography and its topography. Clive admired the work of the archaeologist, the late Revil Mason and wanted to raise awareness of the continuity between pre–history and history.
In 2015 Clive wrote a sensitive essay for the book The Johannesburg Gasworks edited by Monica Lauferts and Judith Mavunganidze. He worked with them and his report contains some of his ideas about ideal quality housing types for the renewal of old Johannesburg.
In 2016 Clive also contributed to a Johannesburg Heritage tour, Cathedrals of Industries in 2016 when we devised a tour to cover New Doornfontein, inner city banking, the classic modernist Lion Match Factory in Industria and the very English Gas Works abutting Auckland Park (a classic item of industrial archaeology).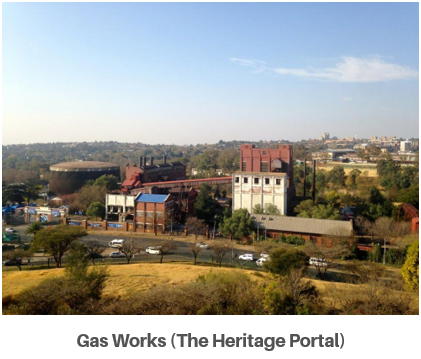 Clive was a Johannesburg man all his life. Over nine decades he closely and critically observed a changing city and wrote about and interpreted the city with a fondness and a personal love of place. He argued that the cycle of creation, destruction and renewal in the city was part of a natural order. Clive led an unforgettable tour of the ridges of the Witwatersrand Ridges of Johannesburg for a visiting group of American students in August 2018, and this later became a special tour for the Johannesburg Heritage Foundation. In addition to his children, Peter Chipkin, Lesley Hudson and Ivor Chipkin and the children's spouses, Jelena and Carol - he has five grandchildren: Daniel, Liat, Noa, Rosanna and Sarah.