How to take a Diagnostic Log on a QuickServer/FieldServer
Taking a Diagnostic Log using a FieldServer UI
Open a browser and type the IP address of the QuickServer into the address bar. The Default IP address is 192.168.2.101



On the left-hand side navigation panel, click the "Diagnostics" link:



On the diagnostics page click the "start" button under the "Full Diagnostic" section:
The diagnostic will take 300 seconds (5 mins). If you are taking a log because of an intermittent issue, then please attempt to reproduce the issue while the log is being taken.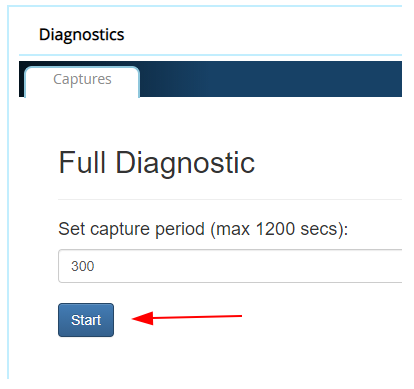 Once the log has been completed a "Download" button will appear. Click the "Download" button to download the diagnostic log.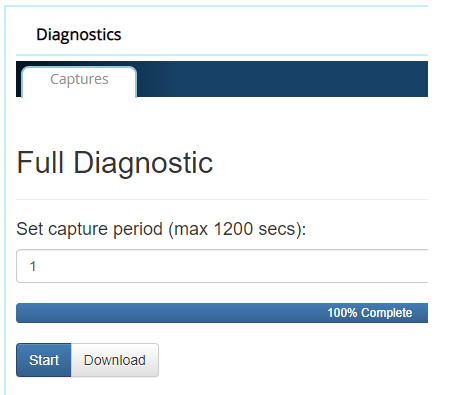 Send the diagnostic log to Chipkin support (

[email protected]

) using one of the following free services to send large files.

More Support: FieldServer Toolbox and Graphic User Interface (FS-GUI) Manual
Another way to Receive Fast Support & Expert Service by Chipkin
If you run into an issue with a QuickServer / FieldServer that you purchased from us and you would like our assistance, please follow these steps. Chipkin is dedicated to ongoing support and customer satisfaction. When you buy from Chipkin: We don't sell boxes, we sell solutions.
Step 2: Once installed, run the tool and it will discover the gateway. Next, click on the Diagnostic Icon seen in the image below:




Step 3: Start the Diagnostic Tool




Step 4: Once the diagnostic test is complete, email the files to

[email protected]

. Please include the following information for faster assistance:

Your name and Company name
FieldServer/QuickServer Model #
Phone Number
Details about the issue
Original order ID & date of purchase