CAS BACnet BBMD Solves the BACnet Broadcasting Problem

Interested in the BACnet BBMD application? Please Click Here for more information.
BACnet Loves Broadcasts - Networks Hate Them
Several BACnet services depend on broadcasts. That is how BACnet 'discovery' works; Send a broadcast message 'who-is' and wait for the 'I-am' responses from all the devices that receive the broadcast.
Almost all network routers block broadcasts. So, a broadcast on one network segment will not reach the others. That is why you can't do discovery over the internet. That is why one building can't discover the devices in another building.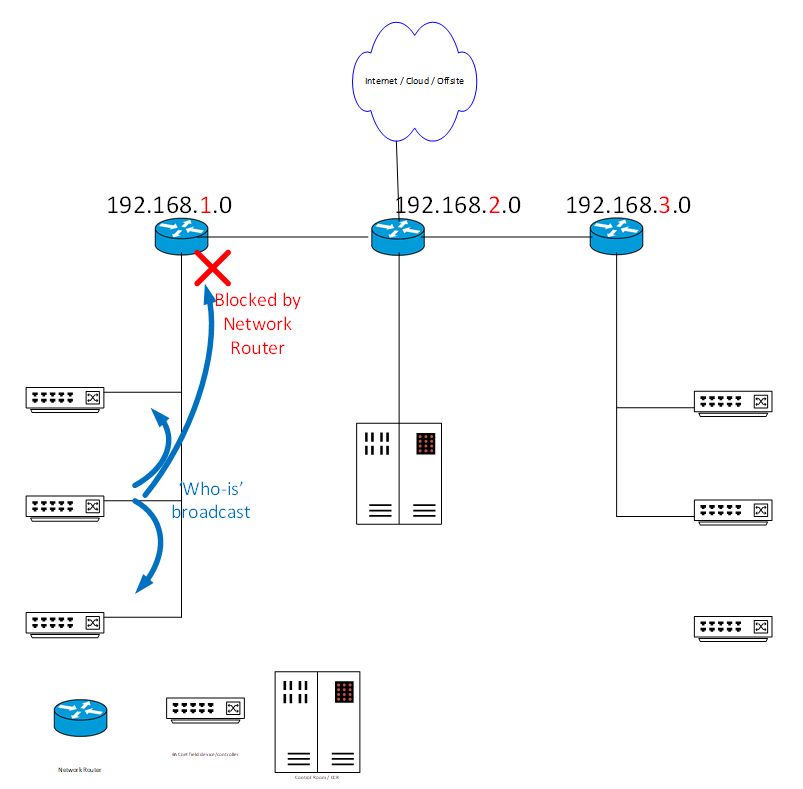 Solved: Using BACnet BBMD
To solve this problem BACnet has a technology called BBMD. When a BBMD receives a broadcasts message relays that message to other BBMDs. (which ones depends on the BBMD configuration.) those messages are directed to specific BBMD's – they are not broadcasts. When those BBMD's receive the relayed message they then do a local broadcast and in turn relay the response back to the original BBMD.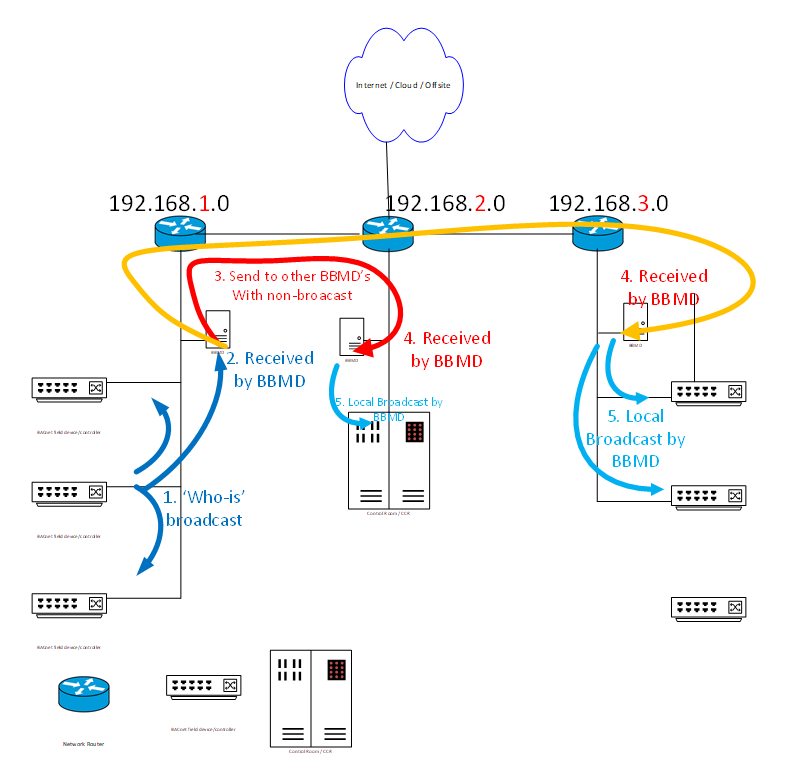 Is BBMD a type of hardware or software?
It's a software application. It might reside on a protocol gateway such as the QuickServer products we sell. They do duty as a protocol converter and potential BBMD device.
It can also reside on a Windows or Linux server. In such cases the BBMD's have access to all the horsepower and storage of a computer/server and thus they can handle a whole site/campus.
BBMD's perform other functions too - such as Foreign Devices
Once a foreign device registers with a BBMD, the BBMD's foreign device table (FDT) will be updated with an entry containing the foreign device's IP address, time to live, and time Remaining. BBMD will forward any received broadcast or forwarded messages to the foreign device if the entry exists in its FDT.
Want more than this simple summary?