Get a Free 6-Month Trial to CAS BACnet Explorer
How to get your FREE 6-Month CAS BACnet Explorer Trial:
Using the form to the left, complete only ONE option. You will choose between making a post on LinkedIn, Twitter, or Facebook. Or, you can tell us how you plan on using CAS BACnet Explorer.


Please enter only once between now and the end of the giveaway, on February 28th, 2019.


We will email out the instructions on how to start your FREE Trial within a week.
Important:
Be sure to use the correct email in the form.


Your email will be added to our quarterly newsletter. If you would like to opt out, please send a request to '[email protected]'.
CAS BACnet Explorer Features
CAS BACnet Explorer is the perfect utility for testing, debugging and discovering BACnet® networks and devices. It performs the following functions:
Exploring – Automatically discovers all the BACnet devices, objects, and their properties on your network. The objects and devices are arranged in an easy to use tree format with branches for each network, object, and device.
Debugging – With the report function you can document the current state of your BACnet® network, and use the information in your documentation. Never again ask yourself if a BACnet® device is on your network, and what value does it have.
Monitoring – A monitoring table can be set up to check the present value or any other property of a BACnet® object, easily with a single glance.
Testing – The CAS BACnet Explorer allows you to write to the BACnet® points, turn lights on or off, generate alarms, ACK alarms, etc.
Interested in more FREE BACnet Software? See Below: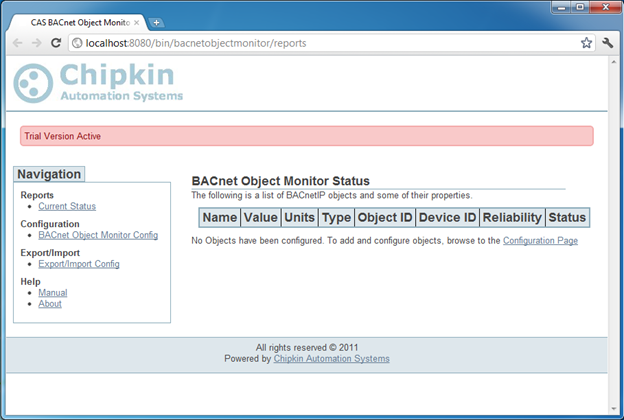 The CAS BACnet Object Monitor is a software designed to run on a Windows computer for testing a connection to a BACnet IP device, or to monitor a BACnet IP device.
Its simple to use and FREE! (No email required)
The CAS BACnet Wireshark Storm application is a tool to help test BACnet server applications with problematic BACnet UDP messages. The tool loads a Wireshark PCap log file and resends the UDP messages to a destination IP address. The BACnet server at the destination IP address will then process the incoming UDP message and attempt to respond to them as if they were coming from an actual BACnet client.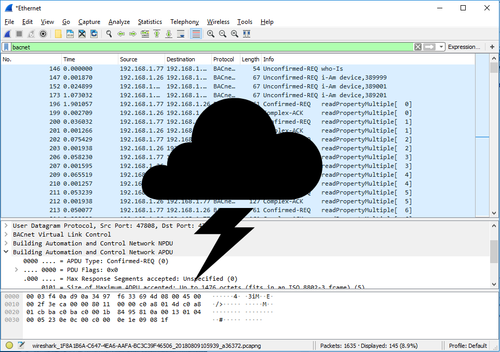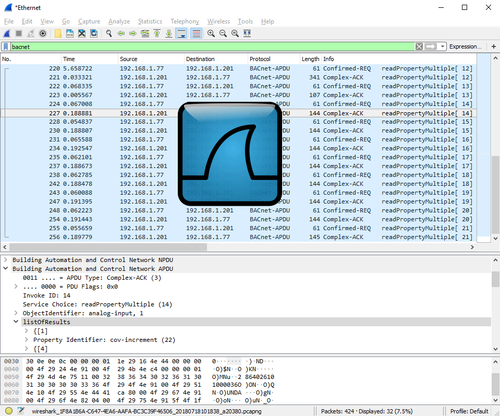 The Chipkin BACnet Wireshark Report Tool is a tool to help debug problematic device installations on sites with BACnet networks. The tool decodes the captured BACnet messages from a Wireshark PCap log file into their XML representations and outputs a comprehensive report containing important information and statistics. The outputted report and xml files provide the user with an informed understanding of their network so that they can easily locate and debug problematic devices.
Learning about BACnet? Want to update your BACnet knowledge? This free EBook will guide you through basic and advanced BACnet topics.
You can purchase a hardcopy of this book from Amazon or you can download the BACnet for Field Techniciansfor free from our website.