Major Gas Pipeline Attack Due to Failures in BAS Security
How Automation Affects You
Critical infrastructure was vulnerable to cyber-attacks due to the lack of security in their Building Automation System. Had they of had secure non-internet enabled devices, they likely would have been able to avoid such problems.
The lack of security in their BAS allowed for easy entry. Automation of this type allowed hackers to attack the network - likely through 3rd party devices (or phishing).
Cyberattack in Washington D.C.
The Russian crime group "DarkSide Hackers" attacked the largest fuel pipeline in the US, on May 7, 2021. This cyberattack took place in the nation's capital Washington D.C. and about 9 out of 10 gas stations were out of fuel. According to the reports, the Hackers did not take control of the operations but were paid a ransom by the pipeline operator. To prevent any further malware, the pipeline was forced to shut down.
The Colonial Pipeline
The Georgia-based colonial pipeline is 5,500 miles long and it stretches from Texas to New York. The pipeline delivers about 2.5 million barrels of fuel per day which comprises of 45% of all the fuel such as diesel, jet fuel, gasoline, and home heating oil, consumed by the people on the East Coast.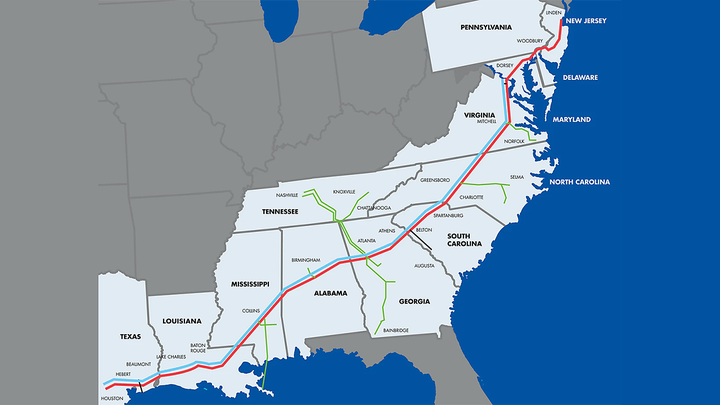 The Colonial Pipeline maintained by Colonial Pipeline Company stretches more than 5,500 miles between Houston, Texas, and Linden, New Jersey, enabling refineries to access customers and markets throughout the Southern and Eastern United States.
The Consequences of the Cyberattack
After the ransomware cyberattack, there was a huge panic buying and stocking up on gasoline that exacerbated the fuel shortage. According to the tracking service GasBuddy, about 81% of the gas stations were out of gas in Washington D.C., 34% of the gas stations in Virginia were out of gas and 32% of Maryland stations were empty. The GasBuddy app and website record real-time fuel prices, demands, outages in United States, Canada and Australia.
Energy secretary Jennifer Granholm requested the residents to not hoard fuel while the gas stations were struggling with supply and running dry.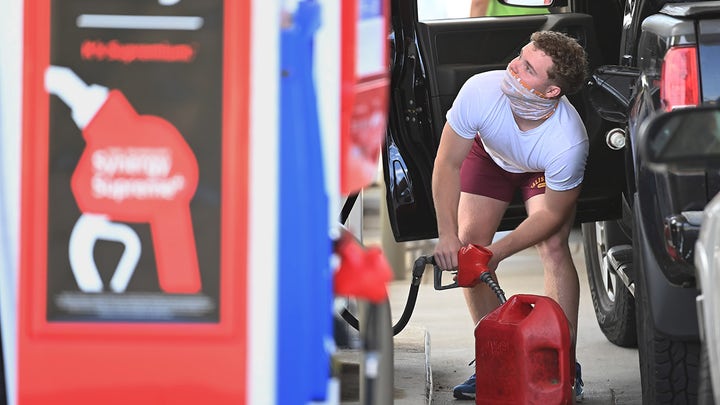 In this May 12th photograph, a man fills up a gas container at an Exxon gas station after filling up his vehicle in Springfield, Virginia. A cyber hack of the Colonial Pipeline has resulted in the gas shortage.
President Joe Biden plans to speak directly to the Russian President Vladimir Putin and discuss about the attack as the US officials believe the criminals who attacked the Colonial pipeline reside in Russia. Gas deliveries have resumed in Colonial's markets, with operations expected to return to normal after a few days.
If you are interested in reading the full article on the Colonial Pipeline Hack, please visit this website: https://www.the-sun.com/news/2864755/gas-shortages-2021-darkside-pipeline-attack-panic-buy/