Chipkin™ BACnet® IP Data Client (aka Data Logger, Data Recorder) is a device that connects to BACnet® IP devices, and reads and stores the data. The data client operates by reading data from the configured registers and stores the values in an internal database. These values can then be logged to an archive file or can be accessed via the data clients REST API as XML, JSON, or CSV data using HTTP Get requests. Log files can be accessed by a Web Browser or FTP client.
The device requires minimal configuration and can be considered a 'plug and play' component of any network system. It's ready to operate 'out of the box' and can be installed without an engineer's approval.
CAS Hardware 700
The CAS 700 Hardware device contains 2x 9-pin serial ports (1x RS485 and 1xRS232), and one Ethernet port. The device also contains a microSD card where system files, assets, configurations, and logs are stored.
The device has the following system drivers that can be enabled:
HTTP REST Server - a passive web server with an API that users can interact with the device to get or set values
HTTP Push Driver - a driver that can be configured to push data in a specific format (JSON, XML, CSV) to a 3rd party web server. Current data formats are Chipkin's default JSON payload and VeederRoot Tank data as JSON. Please contact Chipkin for information on adding additional formats.
I'd like to inquire about the BACnet IP Data Client/Logger CAS2500-04-UL. Please provide me with a quote for this product.
Specifications
CAS Hardware 700
The following specifications are common to all Chipkin gateways.
Certifications: UL and ULc approved
Ports:

10/100BASE-T with RJ-45 connector
1x RS232 port
1x RS485 port (different models have additional ports)

Power: 7 - 24 VDC through an external power supply. (12V @ 90mA)
Operating temperature: 0 - 70 °C (32 - 158 °F)
LEDs: link, speed/data, power
Dimensions
Dimensions (LxWxH): 107 x 83 x 25 mm (4.2 x 3.25 x 1 in.)
Connection type: RS485 (jumper change to RS232)
Top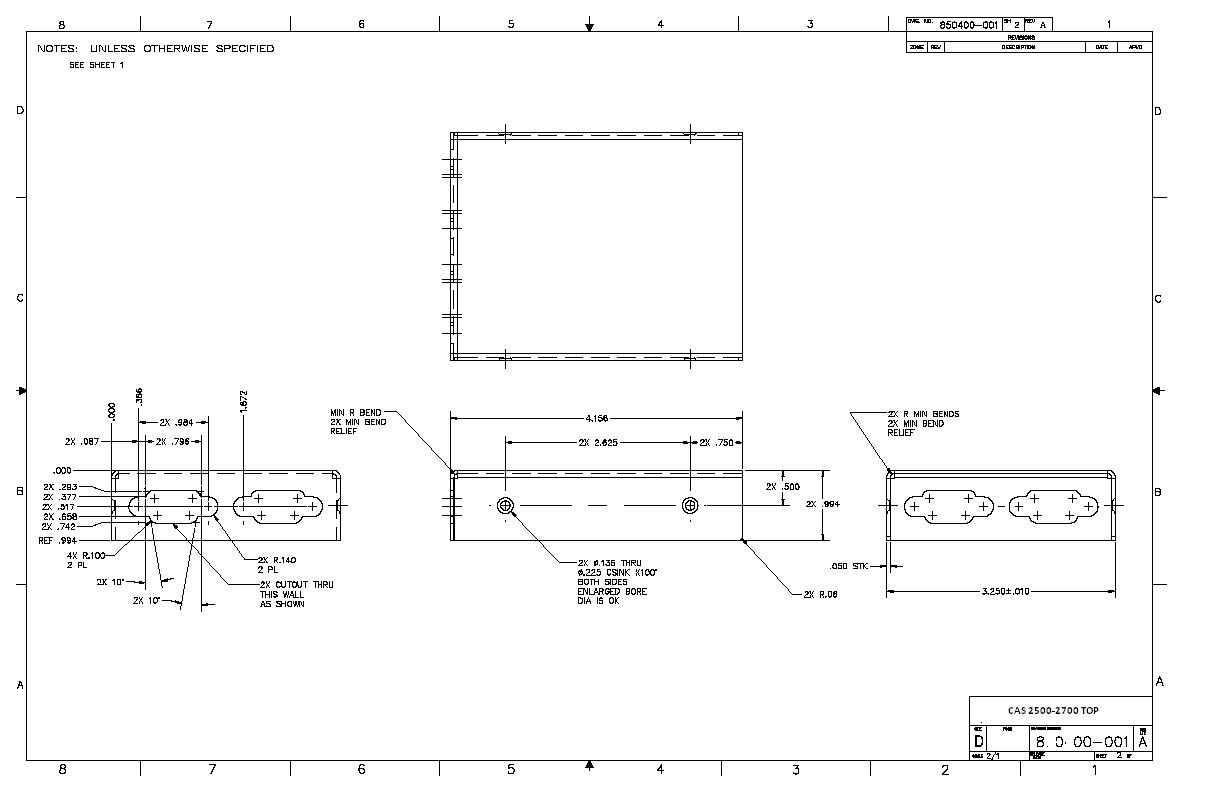 Bottom