How to upload the firmware?
How to upload the firmware?
Firmware is a special kind of software that serves the narrow purpose of abstracting the hardware functionality for a piece of hardware. It enables high-level software development to be independent of the hardware.
The FieldServer Firmware contains the application program commonly referred to as the DCC or the PCC. This program contains the protocol drivers applicable to the application and the FieldServer Operating System Kernel. A Firmware update is only required when updated files are received from FieldServer support. Firmware files have a .bin; .img or .simg extension.
Follow the below steps to upload the firmware to the Fieldserver.
Step1 : LoginàSetupàFile TransferàFirmwareàChoose FileàSubmitàSystem RestartàDone!
1. Open the Browser.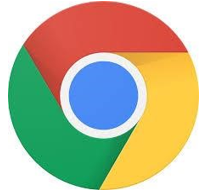 2. Type in IP address of Gateway. By default: 192.168.2.101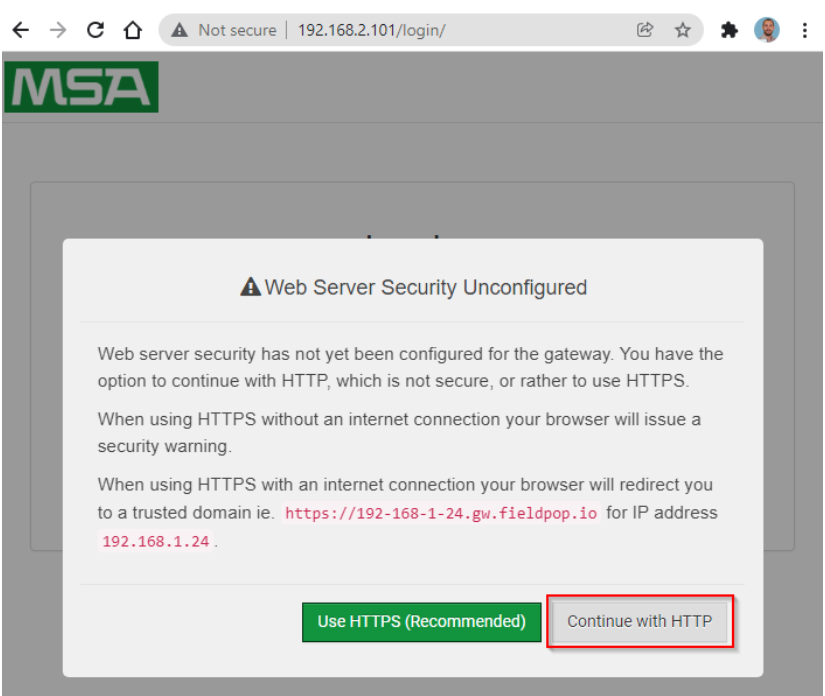 Continue with HTTP. Note that this can be changed later.
3. Enter the Username, by default, "admin". All in lowercase and with no quotes.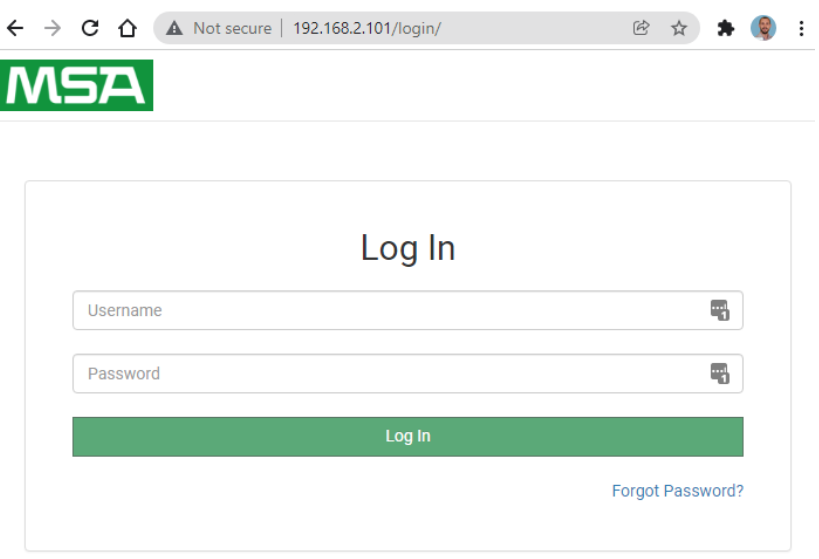 4. Enter the password. Can be found on the back of the gateway.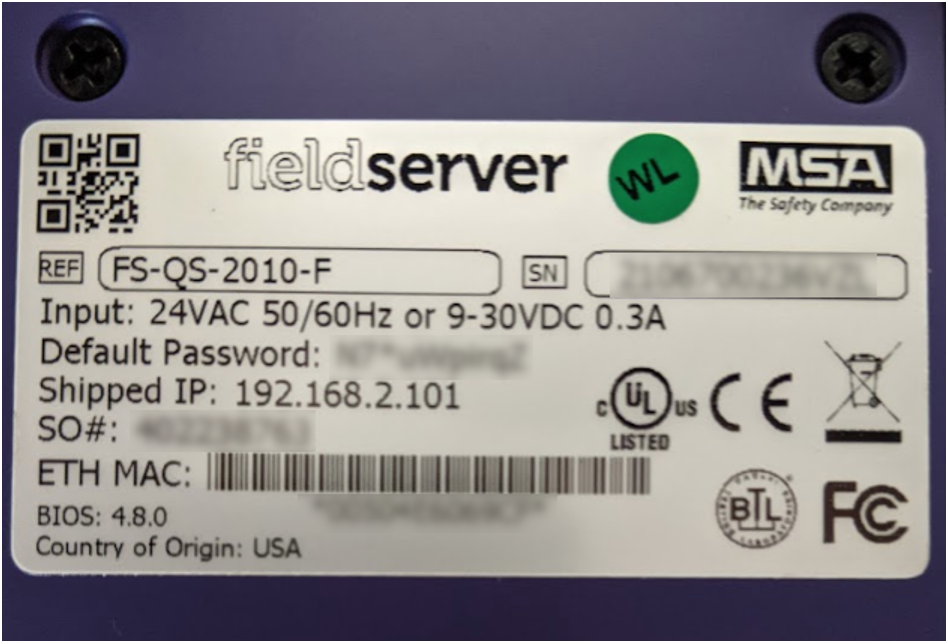 Below is a summary of the steps once you log into the Fieldserver.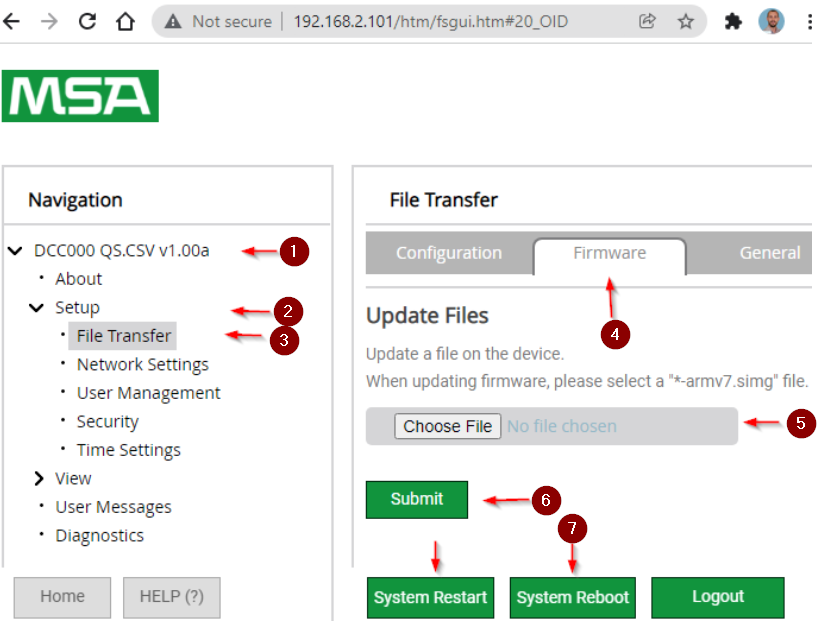 Step2 : Choose Fileà"*-armv7.simg" fileàSubmitàSystem RestartàDone!
Old Fieldserver/Quickserver Arm7 devices support the "*-armv7.img" file or "*.bin" file.
When the firmware is having a .bin file extension, always rename the firmware file as fieldserver.bin before uploading.
Note: After uploading the firmware, the user needs to restart the system. Wait for 5 to 10 seconds.